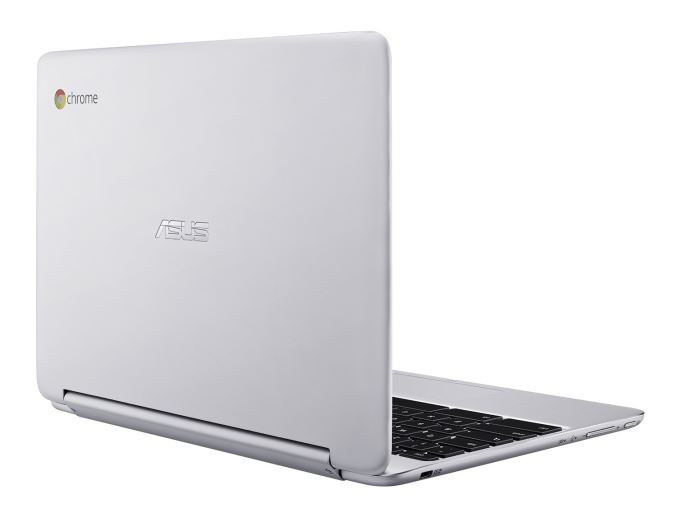 Today ASUS is launching a new Chromebook, but this one gets the flip treatment with a 360° hinge. According to ASUS, it brings together the experiences of a tablet and notebook into one device. We've certainly seen a lot of these on the Windows side, but for a device packing Chrome OS, this is certainly less common if not unique.
Let's go over what is inside. ASUS turned to Rockchip for the processor on this device with the Rockchip 3288-C SoC inside. This is a quad-core design based on the Cortex A17, and clocks in at 1.8 GHz. The GPU is the ARM Mail T624, and you can get either 2 or 4 GB of system memory and 16 GB of eMMC storage. It also supports a SD/SDXC card reader if you need to add a bit more storage.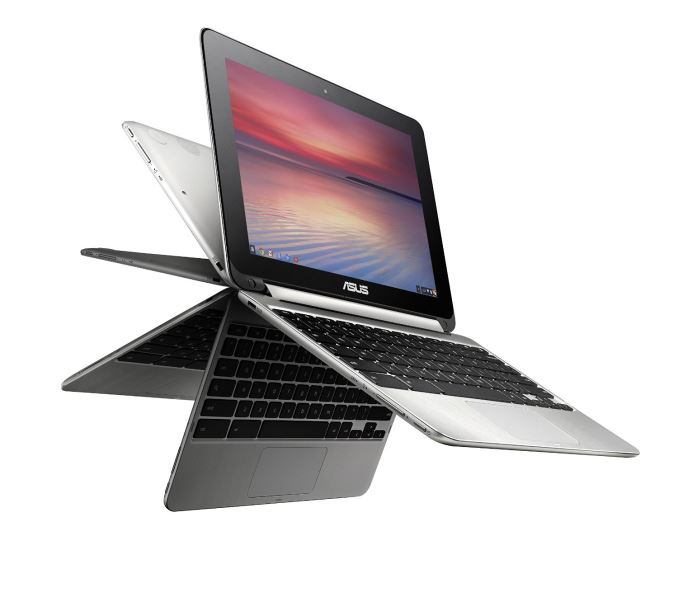 Although the internals are certainly low end, ASUS did put a multi-touch IPS display in, albeit at only 1280x800 resolution, but for the 10.1" low cost device, that is likely serviceable. There are also outputs for HDMI if necessary and of course a headset jack. There are two USB 2.0 ports for connectivity, and the battery is rated for up to nine hours.
ASUS ChromeBook Flip C100
Processor
Rockchip 3288-C
Quad-core Cortex A17 @ 1.8 GHz
ARM Mali T624 GPU
Connectivity
802.11ac
Bluetooth 4.1
Memory
2G or 4GB DDR3L
Storage
16GB eMMC
Battery
2-cell up to 9 hours
I/O
2 x USB 2.0
HD webcam
micro HDMI
Headphone/mic jack
SD Card reader
Dimensions
10.35" x 7.18" x 0.6" / 263 x 182 x 15.2 mm
Display
10.1" 1280x800 IPS LCD with capacitive touch
Weight
1.96 lbs / 0.89 kg
Price
$249/$299 for 2GB/4GB
The keyboard is 97% of a full-sized notebook keyboard, so despite the small size it should be reasonable to type on.
Speaking of size, the 0.6-inch body weighs in at just under two pounds, so it should be easy to tote around. That's nothing like what an actual tablet weighs of course, but for a small notebook it is very light.
My biggest concern with the ChromeBook Flip C100 is the operating system though. Windows devices have been sporting these convertible designs for some time, but Windows 8 was built with touch as a primary input device, and although the Windows store is not as fleshed out as the iOS tablet store, it is certainly more fleshed out that Chrome OS as a tablet OS.
If you are interested in kicking the tires on one of these, they are available now from the ASUS eStore, Newegg.com, and Amazon.com for $249 (2GB) or $299 (4GB).
Source: ASUS