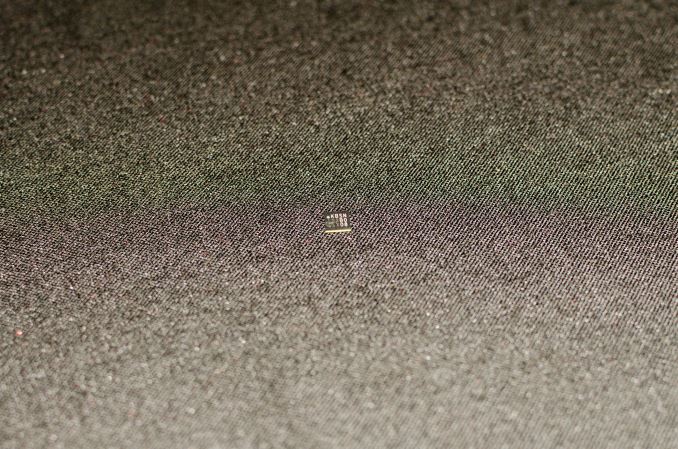 While we talked about Keyssa at CES last year, details were rather sparse as the technology was still in the early stages of getting off the ground. However, this year Keyssa's connector technology is now commercially available. Based upon discussions with those at Keyssa, products with this new technology could ship as early as Q1 2016.
For those that haven't seen Keyssa in action before, it's hard to really understand the potential of this technology. At a high level, it's basically like NFC in the sense that this technology is very short range wireless with a range of roughly an inch or a few centimeters before the 60 GHz signal disappears completely. However, within that range you get 6 Gbps of bandwidth and relatively low power compared to something like 802.11ad/WiGig. Unlike 802.11ad WiFi, the connector and chip needed to enable this technology is almost absurdly tiny, as the chip is no more than a few millimeters squared. This is purely a physical layer technology, which means that at the operating system level a Keyssa connector can appear to be USB, DisplayPort, HDMI, SATA, PCIe, and pretty much any point to point digital connection protocol you can name today.
As a result, Keyssa has the potential to completely do away with physical data ports in devices. Probably the most obvious example of this would be 2-in-1 hybrid devices like the Surface Book, which in theory could completely do away with all of the wired connections that introduce additional engineering challenges when designing a device like the Surface Book.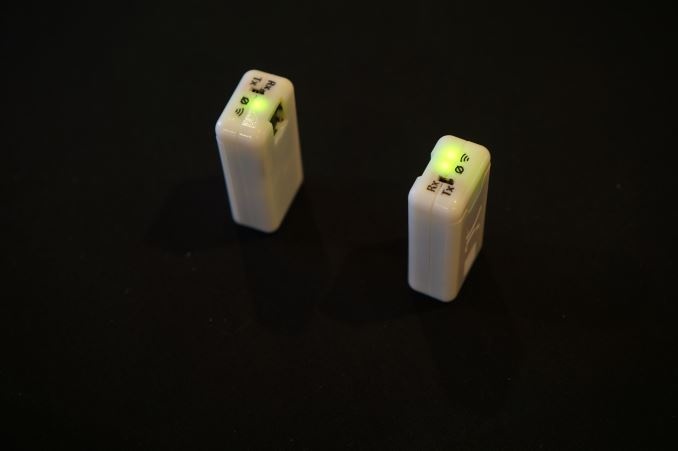 Keyssa has also discussed the potential to replace flex cables internally in smartphones and other devices, which could reduce board area and/or z-height along with simplifying design and reducing cost as flex cables would no longer need to be laid out by hand.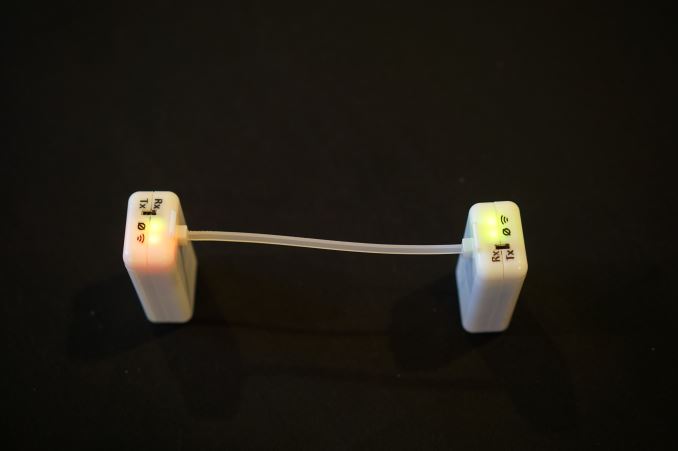 This connector can also use simple plastic with certain shapes like tubes to introduce directionality and make wire-like connections over distance without the need for actual wires or proper connections.
Overall, Keyssa shows great potential and judging by the discussions I've had there's a significant amount of interest from OEMs and ODMs for this technology, with hints that devices with this technology are already in development. It's hard to say what the full potential of this technology is, but it's definitely going to be interesting to see how this develops.