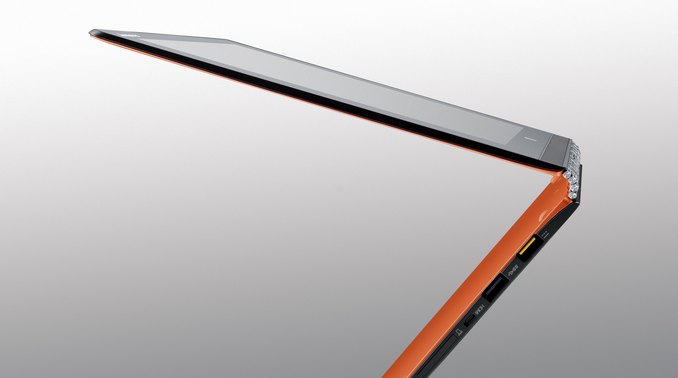 It would be fair to say that Lenovo was a pioneer in the convertible Ultrabook lineup with the original Yoga. Last year, they updated the Yoga lineup with the introduction of the Yoga 2 Pro. This new model came with a Haswell-U series CPU, along with a 3200x1800 resolution display, all in the Yoga form factor with a 360° hinge. The display was a highlight for the model year, with the Yoga 2 Pro having one of the highest pixels per inch of any laptop available last year. In October 2014, Lenovo took the wraps off of their latest incarnation of the flagship convertible Ultrabook with the launch of the Yoga 3 Pro.
The Yoga 3 Pro was not just a refresh of the internals of the Yoga 2 Pro, but an altogether new creation. The new model is 17% thinner than the outgoing model, and 15% lighter. Rather than power the Yoga 3 Pro with the traditional Ultrabook Intel Core U series processor, Lenovo decided to go for the Broadwell-Y based Core M processor for the Yoga 3 Pro. This has its pros and cons, as we will get to later in the review, but the Broadwell-Y processor has a couple of changes over the Broadwell-U which was launched later. The Thermal Design Power (TDP) of Core M is a mere 4.5 watts, down from the 15 watt TDP of the U series processors which powered last year's Yoga 2 Pro, and perhaps more importantly, the physical size of the chip, and the Z-height, are both smaller, enabling thinner and lighter devices.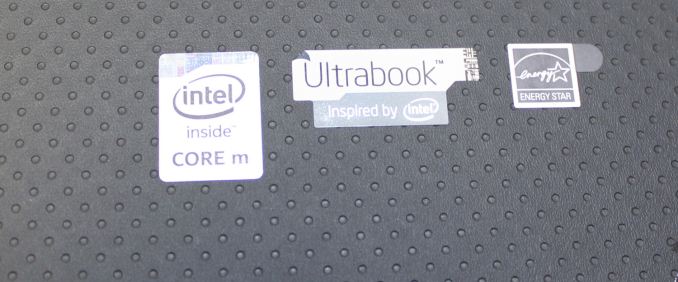 When Lenovo first launched the Yoga 3 Pro, it was offered with the Core M-5Y70 processor. Lenovo has provided us with their refreshed model, which dumps the original Core M for the Core M-5Y71 which was recently released by Intel. This new processor bumps up the performance, and gains an additional 100 MHz base clock, and 300 MHz boost, with the 5Y71 now boosting to 2.9 GHz. It is a decent increase, and it is done in the same 4.5 watt window.
So Lenovo has taken a bit of a departure here with the Yoga 3 Pro. The rest of the Yoga lineup consists of Broadwell-U processors, and will therefore be more powerful. But not everyone needs or uses all of the power that they have, so in the quest to design a thinner and lighter device which is going to be more portable, the Core M is really the only solution for today's computing landscape. What we need to know is what kind of performance you can expect in a premium Ultrabook such as this.
Below is a table of the specifications of the Yoga 3 Pro to summarize all of the components and compare it to last year's Yoga 2 Pro.
Yoga 3 Pro Specifications
Yoga 2 Pro
Yoga 3 Pro
Processor
Intel Core i3-4010U
(2C/4T, 1.7GHz, 3MB L3, 15W)

Intel Core i5-4200U
(2C/4T, 1.6-2.6GHz, 3MB L3, 15W)

Intel Core i7-4500U
(2C/4T, 1.8-3.0GHz, 4MB L3, 15W)
Intel Core M-5Y71
(2C/4T, 1.2-2.9GHz 4MB L3 14nm 4.5W)
Memory
4-8GB DDR3L-1600
8GB DDR3L-1600
Graphics
Intel HD 4400
(20 EUs at 200-1100 MHz)
Intel HD 5300
(24 EUs at 300-900MHz)
Display
13.3" Glossy IPS 16:9 QHD+ (3200x1800)
(Samsung SDC424A Touchscreen)
13.3" Glossy IPS 16:9 QHD+ (3200x1800) LCD
(Samsung SDC434A Panel with Corning Gorilla Glass and Touchscreen)
Hard Drive(s)
128GB/256GB/512GB SSD
(Samsung mSATA)
256GB/512GB SSD
(Samsung PM851 M.2 2280)
Networking
802.11n WiFi (Intel Wireless-N 7260)
(2x2 300Mbps capable 2.4GHz only)
Bluetooth 4.0 (Intel)
Broadcom 802.11ac plus Bluetooth 4.0
(2x2:2 802.11ac 867Mbps capable)
Audio
Realtek HD
Stereo Speakers
Headset jack
JBL Stereo Speakers professionally tuned with Waves MaxxAudio 1.5w x 2
Headset jack
Battery
4 cell 55Wh
65W Max AC Adapter
4 cell 44Wh
40W Max AC Adapter
Right Side
Power Button
Battery status indicator
Novo button (Used to enter Recovery or BIOS)
1 x USB 2.0 (Sleep Charging)
Headset Jack
Volume
Screen Rotation Lock
Power Button
1 x USB 3.0 with Always-On Charging
Novo (Recovery) Button
Auto Rotate Control
Volume Control
Headset Jack
Left Side
Flash Reader (SD/MMC)
1 x USB 3.0
1 x Micro-HDMI
AC Power Connection
DC In with USB 2.0 Port
1 x USB 3.0 Port
Micro-HDMI Port
SD Card Reader
Back Side
Exhaust vent
Watchband Hinge with 360° Rotation
Air Vents Integral to Hinge
Dimensions
12.99" x 8.66" x 0.61" (WxDxH)
(330 mm x 220 mm x 15.5 mm)
13" x 9" x 0.5" (WxDxH)
(330.2mm x 228.6mm x 12.8mm)
Weight
3.06 lbs (1.39 kg)
2.6 lbs (1.18kg)
Extras
720p HD Webcam
Backlit Keyboard
Colors
Silver Grey
Clementine Orange
Light Silver
Clementine Orange
Golden
Pricing
$879 (256GB)
$1049 (512GB)
$1148 (256GB)
$1379 (512GB)
There are a couple of things worth mentioning from the specifications. Whereas last year's model had several SKUs with different processor, memory, and SSD options, the Yoga 3 Pro has simplified the lineup, and provided likely the best combination for price and performance. The Yoga 3 Pro now comes with 8GB of DDR3 standard, and a 256GB SSD or 512GB SSD. The only other difference in the models now is the color, with Lenovo offering Light Silver, Clementine Orange, and Golden as the options.
For those looking for a convertible laptop, there are basically two camps. Devices which have the internals in the keyboard like a traditional laptop will be better balanced when using it as a laptop. The other device is a tablet with an attachable keyboard, such as the Surface 3 Pro. There are pros and cons to each approach, and each device can be better at one scenario than another. If you are after a device which can be used as a laptop more than a tablet, then Lenovo's Yoga range certainly has a lot of appeal. It keeps the traditional form factor of a laptop, and through a well-designed hinge allows for a lot more versatility than a traditional clamshell notebook computer. It all starts with design.