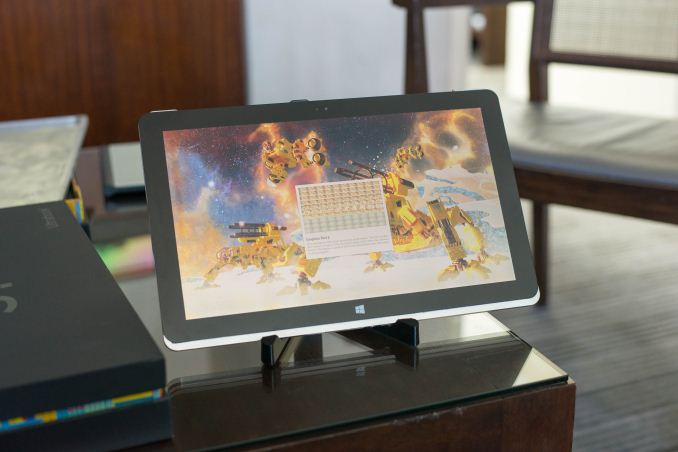 Today, Intel showed off a reference design codenamed Llama Mountain, which is an incredibly thin tablet running Intel's Core M 5Y70. While we've covered Core M previously it's worth going over again for those unfamiliar with this chip. For reference, it's the first shipping implementation of Broadwell and designed to target a 4.5W TDP. This means that it's fully possible to integrate a full Windows PC into a thin, fanless formfactor. We've already seen the announcement of the ThinkPad Helix 2 with Core M, so it's clear that this new chip can support such formfactors.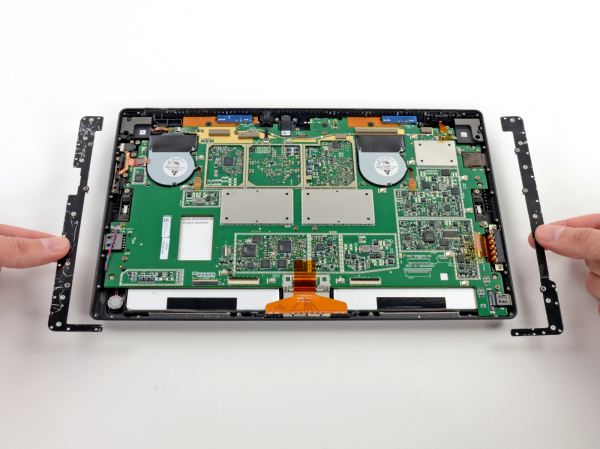 One of the biggest surprises for me was how much smaller the PCB was in Llama Mountain. For reference, the photo above is from our Surface Pro teardown. The PCB takes up almost the entirety of the tablet, and there's a great deal of extra thickness from the fans in the device. I managed to get a photo of the entire Llama Mountain board below. The second green PCB contains the storage (a SanDisk iSSD solution) and a WiFi chip (Intel 7260AC).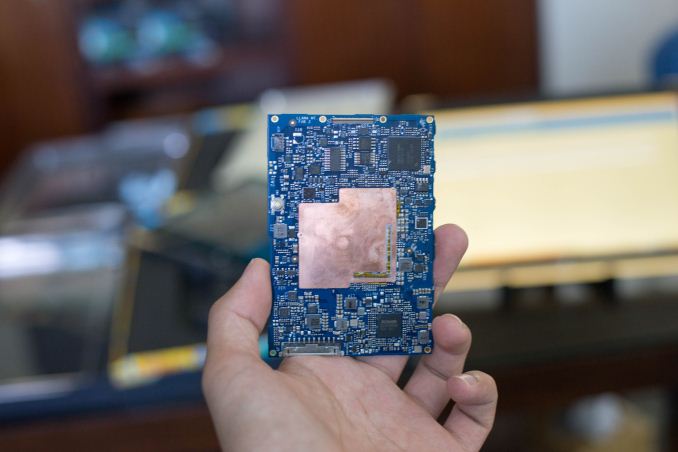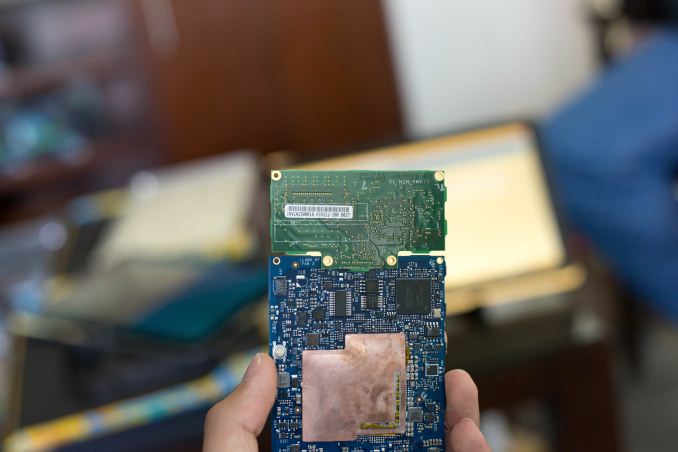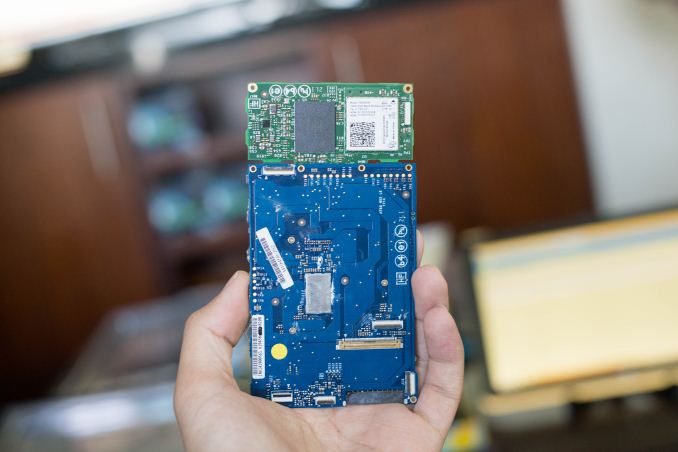 The resulting tablet is incredibly light at 684 grams. For reference, the iPad Air is 469 grams. Of course, the real question is whether the extra ~200 grams is worth it. To get an idea of whether or not it is, Intel showed the performance of Llama Mountain in Sunspider 1.0.2 and 3DMark Ice Storm Unlimited. I've put the results into the graphs below.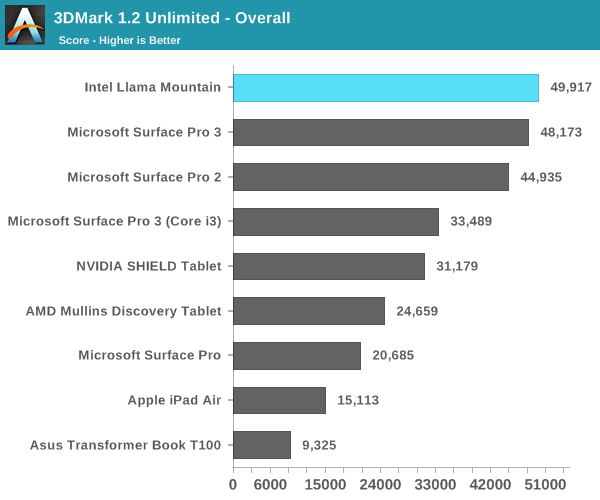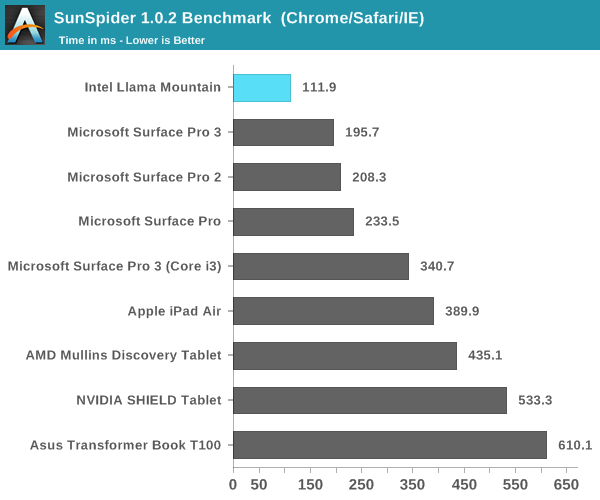 Needless to say, the Core M 5Y70 is the fastest tablet that we have test results for. The Surface Pro line has 15W TDP parts, while Core M operates in a 4.5W TDP. However, for this reference design Intel is leveraging the large amount of surface area to drive a 6W TDP. Despite this, it seems that it manages to equal or better the Surface Pro line in performance. Intel also emphasized that only an aluminum back cover would be needed to dissipate the heat to keep costs down. In fact, there were versions of Llama Mountain with copper and gold-plated back covers, but had no noticeable effect in performance. I'm definitely looking forward to future tablets and 2-in-1 devices launching with this chip, as this could enable laptop levels of performance in a tablet formfactor without the compromise we see now.