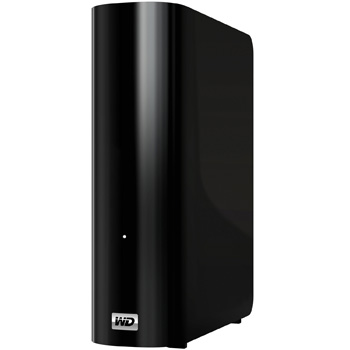 Although Seagate was first to market with an external 3TB drive, it wasn't without issues. In our testing of the 3TB GoFlex Desk we found that under continuous usage the drive got very hot - we measured temperatures as high as 69C after only a few hours of file copies. Ultimately we concluded that the chassis simply wasn't suited for the drive Seagate supplied. Today, we have an alternative.
Western Digital is announcing an updated lineup of USB 3.0 enabled external hard drives: the My Passport Essential, My Passport Essential SE and My Book Essential. The specs are below:
Western Digital External USB 3.0 Drive Comparison
Drive
Internal Drive
Interface
Capacities
Pricing
My Passport Essential
2.5"
USB 3.0
500GB
$99.99
My Passport Essential SE
2.5"
USB 3.0
750GB, 1TB
$129.99, $169.99
My Book Essential
3.5"
USB 3.0
1TB - 3TB
$129.99 - $249.99
The 3TB My Book Essential is priced identically to Seagate's 3TB GoFlex Desk, however the Seagate drive having been out in the market for longer is now available at lower prices. The bigger question is whether or not the My Book Essential chassis can keep WD's 3TB drive running cooler than the GoFlex Desk.
Internally the 3TB My Book Essential uses a WD Caviar Green drive. We'll see a standalone drive available "shortly" according to WD. I'm guessing as a green drive it probably spins at 5400RPM, which should help tremendously with heat. We've asked Western Digital for a review sample and we'll post our findings as soon as we can get our hands on one.
You can check out pics of all three new USB 3.0 drives in our gallery here.