Along with the 3TB Seagate USB drive Anand reviewed last month, Seagate also sent us a NAS drive based around the same aesthetics – the GoFlex Home 2TB: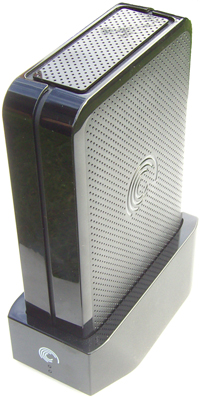 The 2TB GoFlex Home
The GoFlex Home connects via a Gigabit Ethernet port and allows all manner of media streaming, file sharing and backups across a home network or the internet with the key emphasis of Seagate's software bundle being on ease of use. 2TB of space is more than enough space to store a huge library of video and music, and more than ample to be used as a general backup device. The 2TB GoFlex Home retails around $229 - if you can't see yourself needing that much storage, Seagate offers a 1TB version of Go priced around the $159 mark.
Let's delve staright down into the physcial stuff before we take a gander at the software package...
As with the 3TB GoFlex Desk, we managed to force the casing apart and take a peak at the drive inside: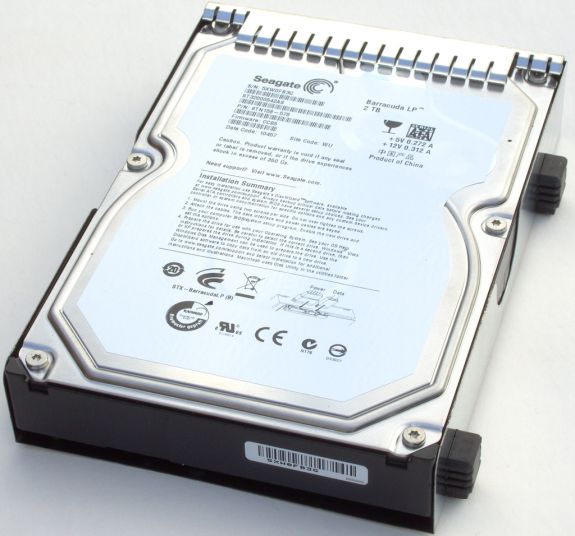 It's a Seagate Barracuda ST32000542AS
Seagate's choice of casing was a stifling blow for the 3TB GoFlex Desk. Hopefully we won't find the same problems on the 2TB Home - we'll be taking a look at temps a little later.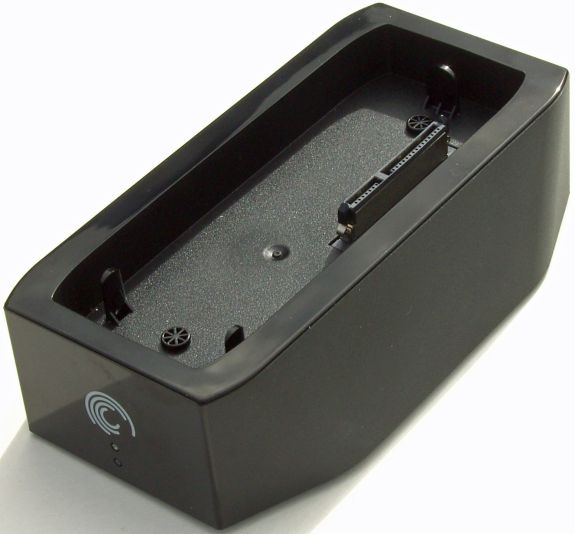 The GoFlex Home docking station
Upgrading or replacing a drive at a later date is possible, although you are limited to using one of Seagate's GoFlex drives. A couple of LEDs grace the front side of the docking unit; one pertaining to connectivity and the other showing drive ready status (drive activity is not shown, unfortuantely). Although we haven't pictured the rear here, a gigabit ethernet port, USB port (for plugging in a network printer or USB drive), on/off switch and power input connectors are all located on the rear of the unit. Power is supplied by a (included) wal-wart 12V PSU.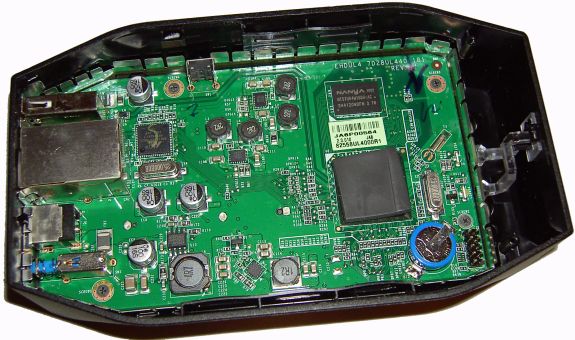 Click to enlarge
At the heart of the Go FLexHome is a 1.2GHz Marvell 88F6281 processor (underneath the tthermal pad), teamed up with 128MB of Nanya RAM and also 500MB of flash memory. The Gigabit Ethernet port is driven by a Marvell 88E116R LAN controller.