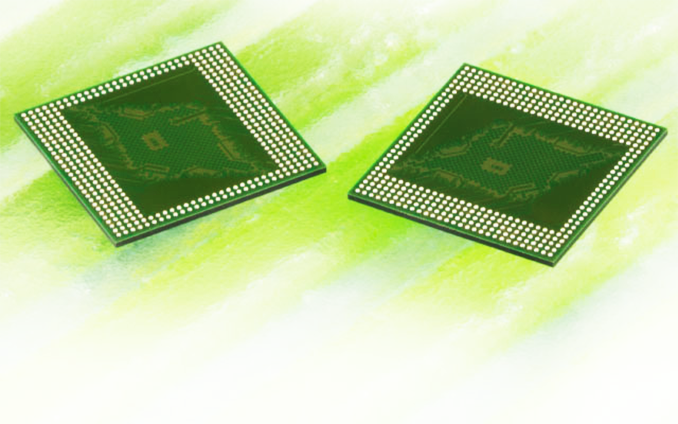 Micron this week announced that it had started mass production of its first LPDDR4X memory devices using its second-generation 10 nm-class process technology. The new memory devices offer standard LPDDR4X data transfer rates of up to 4.266 Gbps per pin and consumes less power than earlier LPDDR4 chips.
Micron's LPDDR4X devices are made using the company's 1Y-nm fabrication tech and feature a 12 Gb capacity. The manufacturer says that its LPDDR4X memory chips consume 10% less power when compared to its LPDDR4-4266 products; this is because they feature a lower output driver voltage (I/O VDDQ), which the LPDDR4X standard reduces by 45%, from 1.1 V to 0.6 V.
Micron's 12 Gb (1.5 GB) LPDDR4X devices feature a slightly lower capacity than competing 16 Gb (2 GB) LPDDR4X offerings, but they are also cheaper to manufacture. As a result, Micron can offer lower-cost quad-die 64-bit LPDDR4X-4266 packages with a 48 Gb (6 GB) capacity and a 34.1 GB/s bandwidth than some of its competitors.
The 12 Gb LPDDR4X DRAM is Micron's first product to be manufactured using the company's second-generation 10 nm-class process technology, so expect Micron to launch more DRAMs that are made using the same tech and therefore feature lower power consumption and higher frequency potential when compared to existing products.
Like other makers of DRAM, Micron usually does not announce products before it ships the first batch. Therefore, at least one customer of Micron may have already received its LPDDR4X DRAM devices.
Related Reading:
Source: Micron