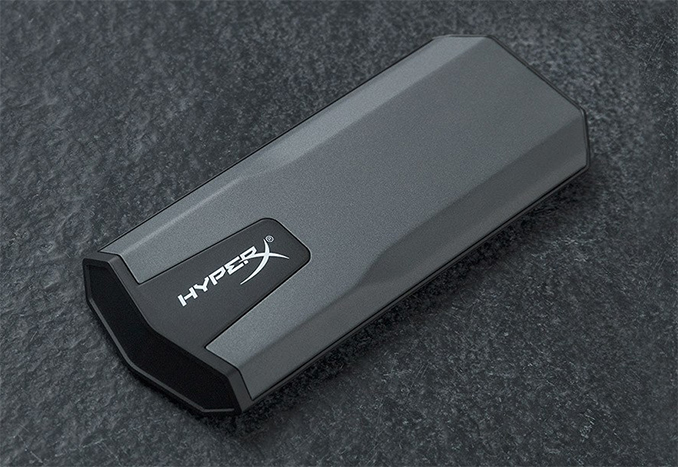 Kingston has announced its new external SSDs. The HyperX Savage Exo drive is uses a USB Type-C interface and are compatible with Microsoft Windows, Apple macOS, Microsoft's Xbox One as well as Sony's PlayStation 4 consoles.
Kingston's HyperX Savage Exo drive is based on 3D TLC NAND flash memory and comes in 480 GB and 960 GB configurations. The drive features up to 500 MB/s read speed as well as up to 480 GB write speed. Kingston does not name the controller it uses for the drive, but keeping in mind that Kingston works very closely with Phison, it is more than likely that the HyperX Savage Exo external SSD uses one of the solutions designed by Phison.

Kingston's HyperX Savage Exo is very light and portable: it weighs 56 grams and measures 123.82 × 48.61 × 10.24 mm. The drive can operate at temperatures from 0°C to 70°C, which looks like rather extreme conditions.
The HyperX Savage Exo drives are already available. The 480 GB model (SHSX100/480G) is priced at $128, whereas the 960 GB flavor (SHSX100/960G) costs $250.

Related Reading
Source: Kingston