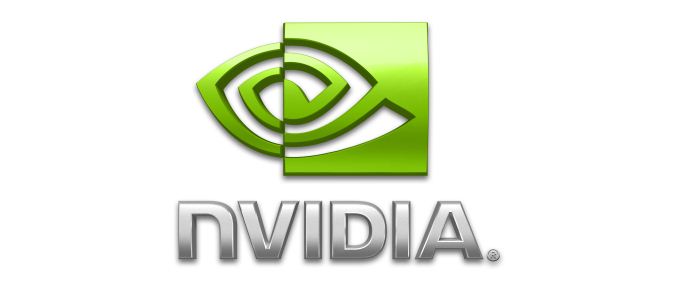 This week NVIDIA has released a minor update for GeForce Experience that has a major new feature. This time we get support for capturing additional rendering APIs under ShadowPlay, bug and stability fixes, and a streamlined user experience making video and screenshot uploads feel like less of an interruption to precious gaming time.
Among the updates to GeForce Experience are fixes for the FPS counter in Shadow Warrior 2 and HDR mode, games crashing and recording should no longer affect in game FPS in Windows RS2. NVIDIA has also improved the overlay performance after the first launch, and the GeForce Experience overlay should be more stable and reliable as well thanks to this update.
Many years after ShadowPlay was first released and many months after Vulkan support saw its first major game come to market, OpenGL and Vulkan support are finally part of the ShadowPlay package, starting with GeForce Experience 3.6.0. This opens the possibility to capture video and stream games such as Doom, Minecraft, and No Man's Sky. Presumably, if you're so inclined, you also won't be limited to DirectX for video capture and streaming on games that support both DirectX and OpenGL or Vulkan. NVIDIA notes that this feature requires driver 385.61 or later, so be sure to update those drivers if you're updating GeForce Experience as well.
To cap all this off, Gallery Upload and Broadcast are now brought together into the same window with the same controls. On top of this, service providers are selected as part of the upload process instead of before the upload screen, and gamers can log into their providers directly from the upload interface as well, which includes YouTube for video, imgur, Google photos for photos with Facebook supporting both. The Windows video folder is also accessible from within the gallery.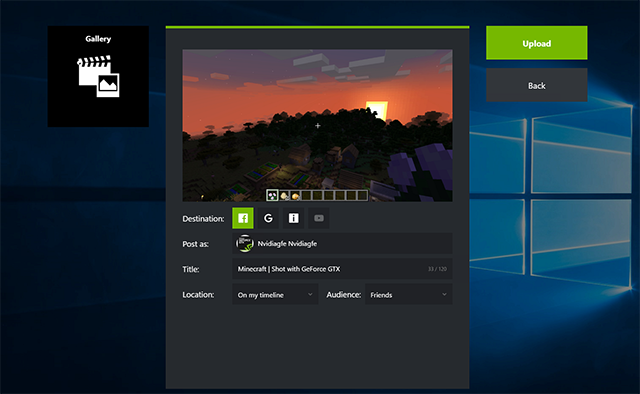 Overall, the intent of creating an interface for sharing videos and screenshots without feeling like one leaves the game is well executed. In briefly trying this out with Project Cars I did hit some heavy hitch-ups about four minutes into recording video to a Samsung 960 Evo, which of course shows in the resulting video. I also had the screen go black on me once when trying to upload a video, but I did successfully upload on the second try and without living with this update the black screen may have simply been an anomaly.
All in all, we now have a more stable and streamlined package in ShadowPlay. Watching the game streaming and let's play communities grow over the years I would say that the chicken came long before the egg, but the tools continue to mature and for users running systems that support shadow play the means to share their gameplay just got more capable and more usable.
Source: NVIDIA