WD Gold
Western Digital is announcing the sampling of its new 22TB CMR and 26TB SMR hard drives today at its What's Next Western Digital Event. As usual, the hyperscale cloud customers will get first dibs on these drives. The key takeaway from today's presentation is that Western Digital doesn't yet feel the need to bring heat-assisted magnetic recording (HAMR) into the picture. In fact, WD is doubling down on energy-assisted PMR (ePMR) technology and OptiNAND (introduced first in the 20TB CMR drives). WD is also continuing to use the triple-stage actuator that it started shipping in the first half of 2020 in the new drives. It goes without saying that the new high-capacity drives are helium-filled (HelioSeal technology). The main change common to both drives...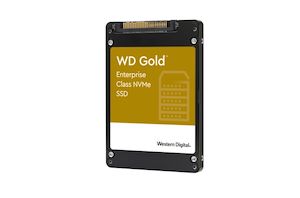 On what would have been the first day of the Open Compute Project's annual Global Summit, Western Digital is bringing out a new line of enterprise SSDs. The WD...
20
by Billy Tallis on 3/4/2020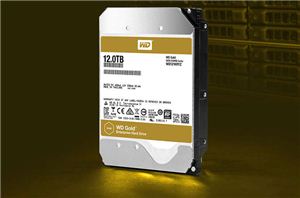 Western Digital has begun to ship its WD Gold HDD with 12 TB capacity to partners and large retailers. The 3.5" drive relies on the same platform as the...
63
by Anton Shilov on 9/16/2017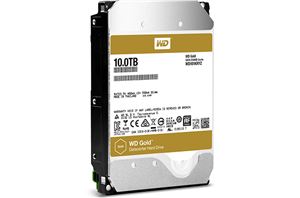 Western Digital has this week introduced its new 10TB datacenter-class helium-filled WD Gold hard drive. This drive, according to WD, boasts higher performance compared to its predecessor combined with...
34
by Anton Shilov on 8/4/2016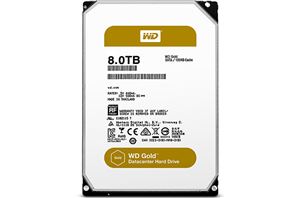 Western Digital has announced a new family of hard drives specifically for data centers. The new WD Gold HDDs will feature multiple technologies that the company uses to build...
30
by Anton Shilov on 4/19/2016