SO-DIMM
Memory manufacturer Golden Emporer International Limited, or known generally as GeiL, has announced its new memory line with support for Intel 10th Gen and AMD Ryzen 4000 series processors. Casually calling its new 64 GB product simply 'SO-DIMM', it will be available in a 2 x 32 GB DDR4-3200 kit. With mobile processor architecture improving at a steady rate, memory capacity limits have increased designed to give gamers and content creators more robust memory capabilities. Designed to support Intel's 10th generation and AMD's Ryzen 4000 mobile series, the GeiL SO-DIMM offers users to upgrade its notebooks with 64 GB of memory. Not only DDR4-3200, but the GeiL SO-DIMM series also includes DDR4-2666 and DDR4-2933 variants. With its black and simplistic design, the DDR4-3200 64 GB (2...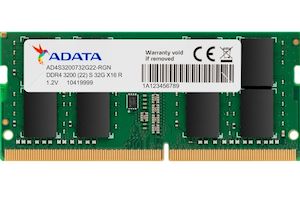 ADATA, one of the leading manufacturers of DRAM and NAND products, has just unveiled its latest memory modules. The new ADATA DDR4-3200 32 GB parts are available in both...
41
by Gavin Bonshor on 4/15/2020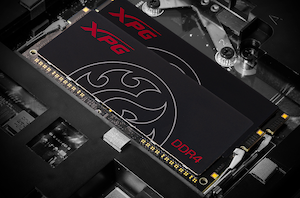 ADATA has introduced its new family of SO-DIMMs for laptops and small form-factor desktops. The XPG Hunter DDR4 SO-DIMMs offer data transfer rates of up to 3000 MT/s and...
6
by Anton Shilov on 12/17/2019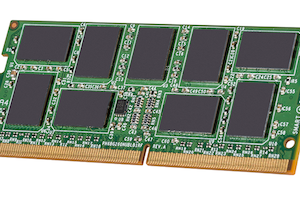 SMART Modular has introduced the industry's first industrial-grade 32 GB DDR4 SO-DIMMs. The memory modules are aimed at ruggedized computing applications that require top-of-the-line capacity modules with improved reliability.
2
by Anton Shilov on 5/9/2019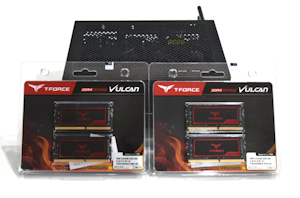 High-performance SFF and UCFF desktops as well as gaming notebooks are becoming big market segments. Makers of PC components have also started to offer high-end parts designed for such...
27
by Ganesh T S on 11/28/2018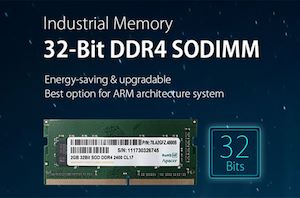 Apacer has announced a lineup of 32-bit SO-DIMMs designed for systems based on processors featuring Arm, RISC, or RISC-V architectures. The memory modules will enable SoC developers to take...
5
by Anton Shilov on 11/26/2018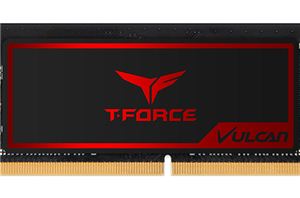 High-performance SFF and UCFF desktops as well as gaming notebooks are getting more popular among gamers these days, so it is inevitable that makers of PC components are starting...
2
by Anton Shilov on 5/31/2018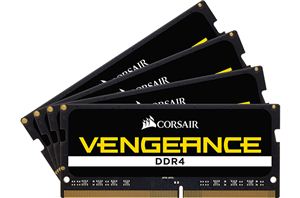 Corsair on Wednesday introduced its new quad-channel 32 GB DDR4-4000 SO-DIMM kit designed specifically for ASRock's X299E-ITX/ac platform and Intel's latest Core i7/Core i9 processors. The kit hits the...
12
by Anton Shilov on 12/16/2017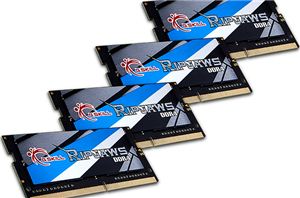 G.Skill has announced its new family of Ripjaws DDR4 SO-DIMM kits designed specifically for Intel's Core X processors. The current number of consumer motherboards supporting SO-DIMMs is limited: only...
7
by Anton Shilov on 10/23/2017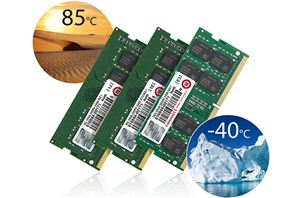 Transcend last week introduced a family of DDR4 SO-DIMMs that can operate in extreme temperature conditions. The modules are designed for industrial computers, special-purpose PCs, POS, ATM and other...
8
by Anton Shilov on 11/28/2016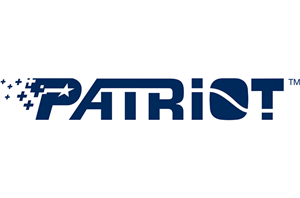 Patriot Memory has introduced its first enthusiast-class DDR4 SO-DIMMs for high-performance-notebooks and small form-factor PCs. The new Patriot Viper modules will combine fairly high clock-rates with decent capacities, thus...
6
by Anton Shilov on 6/2/2016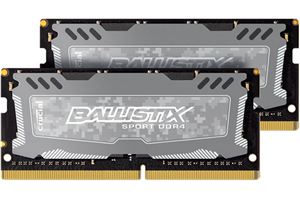 This week Crucial is introducing its first DDR4 SO-DIMMs for enthusiasts, designed for high-performance notebooks and small form-factor PCs. The Crucial Ballistix Sport LT PC4-19200 SO-DIMMs are available in...
11
by Anton Shilov on 5/18/2016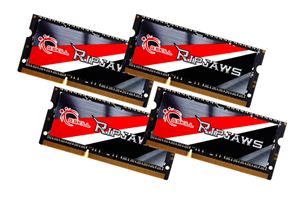 The topic of SO-DIMM memory is an interesting one. As it currently stands, almost all laptops with interchangeable memory slots have SO-DIMM slots, as well as a few...
12
by Ian Cutress on 4/22/2014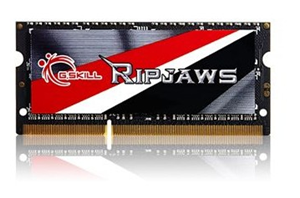 One of the many issues presented with a SO-DIMM capable system, whether laptop or desktop, is one of performance. In our recent Haswell memory scaling article using regular...
10
by Ian Cutress on 2/21/2014