Hitachi
G-Technology, a company owned by Hitachi, has released an updated model of their G-RAID solution, which now adds Thunderbolt support. Essentially the G-RAID Thunderbolt is equivalent to the regular G-RAID but features two Thunderbolt ports instead of the eSATA, FireWire, and USB ports that are found in the regular version. From inside they are the same: both utilize two SATA 3Gb/s Hitachi Deskstar hard drives, which can be configured in either RAID 0 or RAID 1 mode. G-Technology G-RAID Thunderbolt Specifications Capacity 4TB 6TB 8TB Drive Configuration 2x2TB 2x3TB 2x4TB Rotational Speed 7200rpm 7200rpm 7200rpm Cache 2x32MB 2x64MB 2x64MB Ports 2x Thunderbolt Performance Up to 280MB/s Price $700 $850 $1000 Typical of most Thunderbolt devices, the G-RAID Thunderbolt has two Thunderbolt ports to enable daisy-chaining. G-Technology quotes a sustained throughput of 280MB/s, but since the performance of hard drives is heavily dependent on the areal density, the maximum performance of...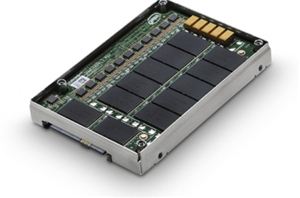 25nm MLC NAND has been in the market for roughly a year now and it is very common in today's consumer SSDs—there are only a few models using 3Xnm...
14
by Kristian Vättö on 2/8/2012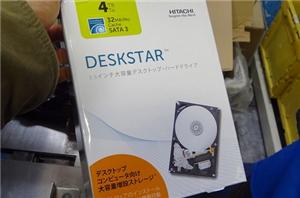 Hitachi has started shipping the world's first hard drive with 4TB capacity. There has not been an official press release from Hitachi yet, but a Japanese site Akiba has...
34
by Kristian Vättö on 12/9/2011