Arm
According to fresh SEC filings from Arm, the chip IP designer has secured a slew of industry investors ahead of the company's impending IPO. Aiming for a strong start to what Reuters reports is projected to be a $52 billion IPO valuation, Arm has been seeking out major industry customers as cornerstone investors, successfully lining up nearly a dozen companies from their efforts. Altogether, AMD, Apple, Cadence, Google, Intel, MediaTek, NVIDIA, Samsung, Synopsys, and TSMC have signaled an interest to purchase up to an aggregate of $735 million of Arm's American Depositary Shares (ADS), SoftBank, the owner of Arm, disclosed in a filing with the Securities and Exchange Commission. While the exact number of shares to be purchased has not been disclosed – and may...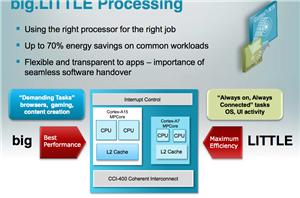 How do you keep increasing performance in a power constrained environment like a smartphone without decreasing battery life? You can design more efficient microarchitectures, but at some point you'll...
77
by Anand Lal Shimpi on 10/19/2011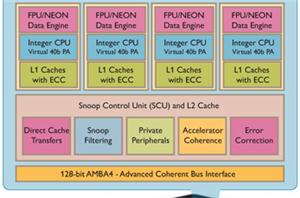 Although we won't see the first ARM Cortex A15 based designs until the second half of next year, and even then only on 28/32nm processes, ARM and design tools...
13
by Anand Lal Shimpi on 10/18/2011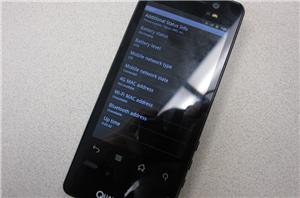 Let's recap the current smartphone/tablet SoC landscape. Everything shipping today is built on a 4x-nm process, built either at Global Foundries, Samsung, TSMC or UMC. Next year we'll see...
108
by Brian Klug & Anand Lal Shimpi on 10/7/2011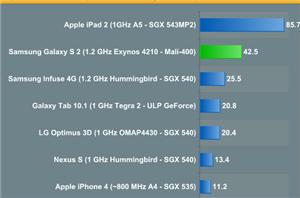 Earlier this morning we published our long awaited review of the Samsung Galaxy S 2. In it we dedicated a few pages to investigating Samsung's own Exynos 4210 SoC...
30
by Anand Lal Shimpi on 9/11/2011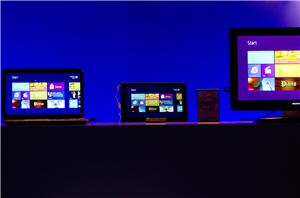 I'm in the audience of Microsoft's Partner Preview for Computex 2011, basically an event to give a sneak peak of the future of Windows to press and MS partners...
32
by Anand Lal Shimpi on 6/1/2011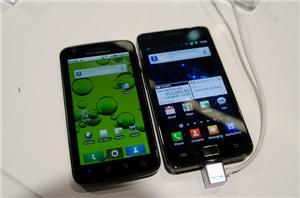 There's a lot of speculation about the SoC used in Samsung's Galaxy S II, thankfully through process of elimination and some snooping around we've been able to figure it...
63
by Anand Lal Shimpi & Brian Klug on 2/14/2011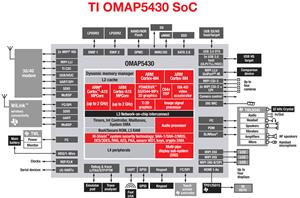 TI sure does have impeccable timing. Not 12 hours after we published our LG Optimus 2X and NVIDIA Tegra 2 review, complete with a discussion of the 2011 SoC...
40
by Anand Lal Shimpi on 2/7/2011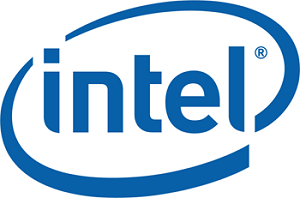 NVIDIA and Intel just released their respective PR announcements a bit ago, but after much rumor mongering it's official: Intel and NVIDIA are the latest duo to bury the...
30
by Ryan Smith on 1/10/2011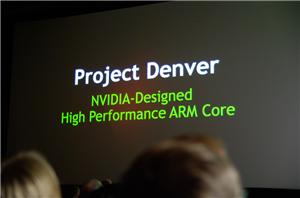 NVIDIA's CEO, Jen-Hsun Huang just announced Project Denver - its first CPU architecture design ever, based on ARM's ISA. This is a custom design done by NVIDIA in conjunction...
49
by Brian Klug on 1/5/2011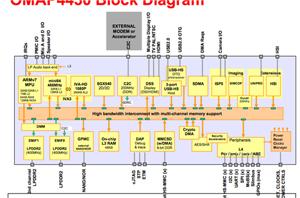 Next year is looking to be a very important year for smartphone and tablet performance. Just as we saw widespread migration to the ARM Cortex A8 and Qualcomm Scorpion...
39
by Anand Lal Shimpi on 12/8/2010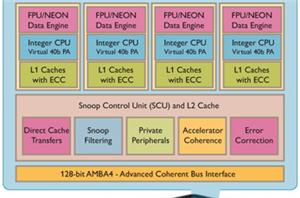 Last month TI announced it was the first to license ARM's next-generation Eagle core. Today, ARM is announcing the official name of that core: it's the ARM Cortex A15. Architectural...
36
by Anand Lal Shimpi on 9/9/2010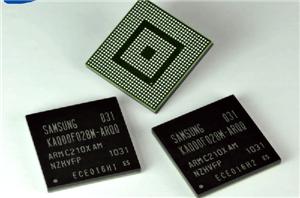 Last night LG announced that it would be using NVIDIA's Tegra 2 in its Optimus Series smartphones starting in Q4 2010. The most exciting part of Tegra 2 is...
14
by Anand Lal Shimpi on 9/7/2010
In our smartphone and tablet reviews we make sure to spend a good amount of time talking about the silicon powering these devices. There's no reason that handset and...
22
by Anand Lal Shimpi on 8/9/2010