Serial ATA: Still not here
Ever since we started going to IDF we have been bringing you reports on Serial ATA. For those of you that don't know, current ATA devices operate using a parallel interface where multiple bits are sent in parallel at a low frequency (relative to the rest of the system). As the name implies, Serial ATA operates on the principle of serial transfers where bits of data are sent one at a time but at a much higher frequency.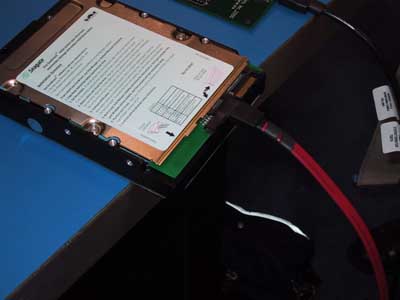 The Serial ATA specification has been finalized and it's much more mature than what we've shown you from previous IDF shows. This year we got to see a mechanical sample of a Seagate Serial ATA drive as well as what a standard Serial ATA cable will look like.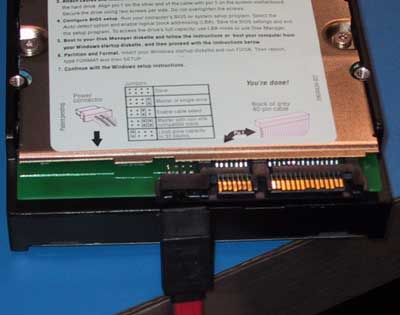 The drives themselves will have two connectors as you can see in the above picture. The smaller connector is for the Serial ATA data interface, and the longer connector is for power.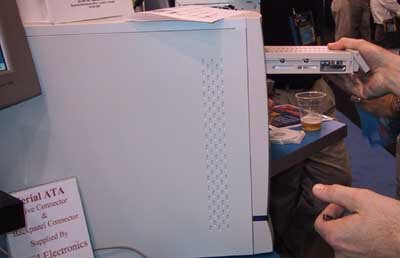 Another beauty of the Serial ATA connector is that it can be used in a hot swappable drive bay since the location of the connector has been standardized. The type, size and location of the connector will be the same between 3.5" and 2.5" (notebook) drives making it easy to copy files from one type of drive to the other without any special adapters.
Since Serial ATA is a point to point bus motherboards and controller cards will have one port for each device. This also means that each cable will only be able to connect to one device. During the transitional phase you can expect to see a mixture of Serial ATA and Parallel ATA ports on motherboards, eventually moving towards a minimum of four Serial ATA ports on board.
The standard Serial ATA cable will be 1 meter in length compared to the 18" Parallel ATA cables we currently use. This will give them more than enough length to be used in even the largest of towers. Because of their very low form factor the cables will tremendously improve airflow in the case.
We got to see a demo of a Serial ATA drive being hot swapped under Windows 2000. The process is very simple; you click eject on the drive's pop-up menu in My Computer just like you would a compact flash reader or any other sort of removable drive.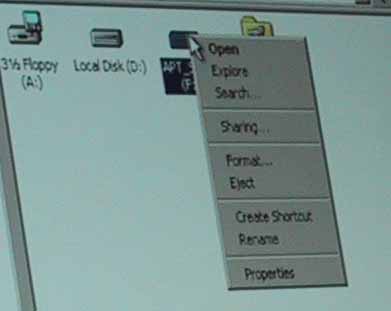 It will still be a while before we see Serial ATA drives hit the streets. You can expect to see the first drives sometime next year.