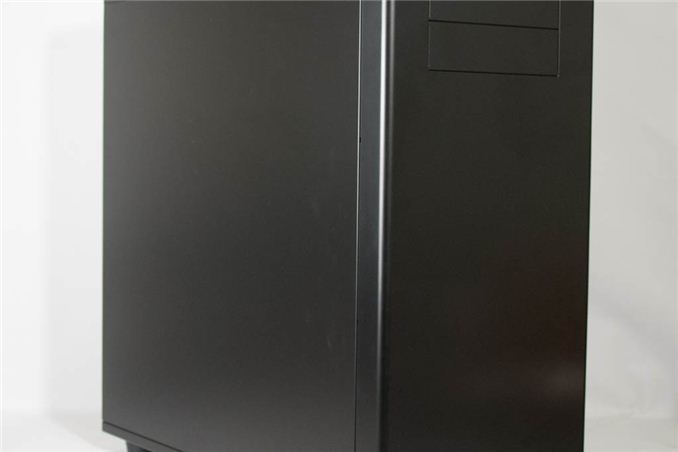 Introducing the NZXT H630
I had a chance to check out the NZXT H630 in its prototype stages a couple of months back, and I was suitably impressed. It seems simple to think about, but understand that breaking with accepted tradition can be a very unusual thing. Companies like SilverStone have their own traditions in and of themselves, and they live on the fringe of design, and NZXT is slowly plotting a course to those same outer reaches. What I'm getting at here is something I don't feel like other vendors have seriously considered: a silent case...without a door.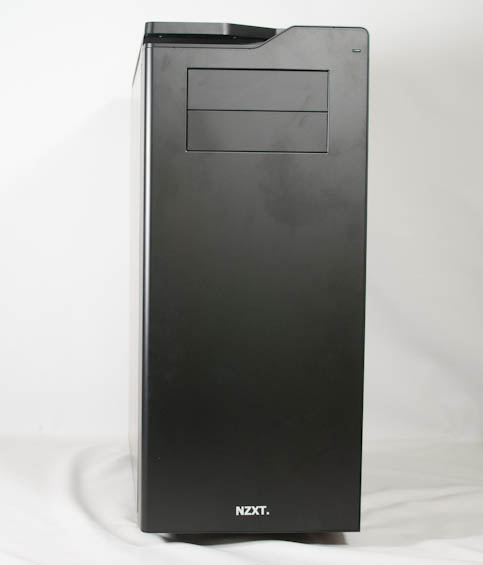 It's kind of a funny thing to think about. Nanoxia's Deep Silence 1 heavily tweaked the whole "door" concept by splitting it in two, but NZXT's new H630 eschews having a door entirely, and their logic is sound. If you ask why a door is needed, it's hard to come up with a really good answer. The door will certainly block noise from a spinning optical drive, but optical drives themselves are a dying breed, and gamers largely don't even need them anymore.
There's a lot of that "why didn't anybody think of this before" kind of mentality going on with the H630, and when you couple it with an incredibly striking modern aesthetic, you wind up with something that's fairly familiar at first but is remarkably progressive in the details.
NZXT H630 Specifications
Motherboard Form Factor
Mini-ITX, Micro-ATX, ATX, E-ATX, XL-ATX
Drive Bays
External
2x 5.25"
Internal
8x 2.5"/3.5", 2x 2.5"
Cooling
Front
1x 200mm intake fan (2x 200mm fan mounts, or 2x 140mm, or 3x 120mm)
Rear
1x 140mm exhaust fan (supports 120mm)
Top
2x 200mm/140mm or 3x 120mm fan mounts
Side
-
Bottom
2x 140mm/120mm fan mounts
Expansion Slots
9
I/O Port
2x USB 2.0, 2x USB 3.0, 1x Headphone, 1x Mic, 1x SD card reader
Power Supply Size
ATX
Clearances
HSF
190mm
PSU
280mm
GPU
354mm
Dimensions
9.65" x 21.54" x 22.32"
245mm x 547mm x 567mm
Weight
30.9 lbs. / 14 kg
Special Features
USB 3.0 via internal header
Integrated SD card reader
Multiple removable drive cages
Integrated fan hub
Rear I/O lighting
Sound-suppressing foam
Price
$149
With NZXT there has been a gradual evolution in terms of feature sets. Many Taiwanese manufacturers make the mistake of just including a boatload of features regardless of whether or not they add value to the product, and oftentimes they'll shortchange the actual design of the enclosure in the process. NZXT's cases have been more frequently integrating authentically useful features, and there's a clear train of thought that goes into these inclusions. The switchable I/O lighting around the expansion slots and I/O ports in the back is unique to NZXT but seems like a no-brainer, and the integrated SD card reader is so obvious it's mystifying why other manufacturers aren't including it.