Gaming Performance
NVIDIA is quick to tout the performance jump from the GeForce GTX 580M/675M to the 680M in marketing materials, and it looks like they may be quite right to do so. On paper the GTX 680M's GK104 GPU has actually gone relatively unscathed in the transition from the desktop to the notebook, though the sacrifice in memory clocks is a painful one and enterprising users may even consider trying to trade off on core clocks for memory and see where that gets them.
That said, it stands to reason the M17x R4 is going to be the most powerful gaming notebook we've yet tested (at least until the M18x R2 review with two GTX 680Ms in SLI goes live). We'll start things off light with our Mainstream testing suite.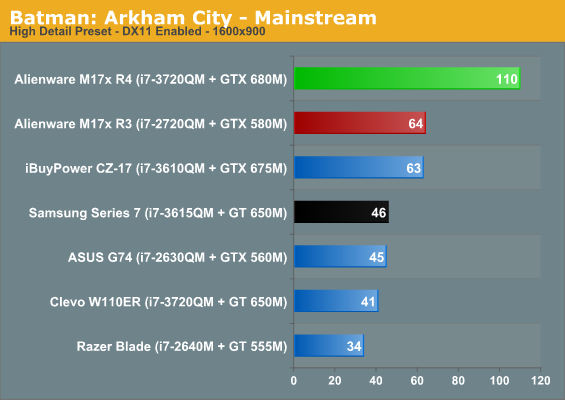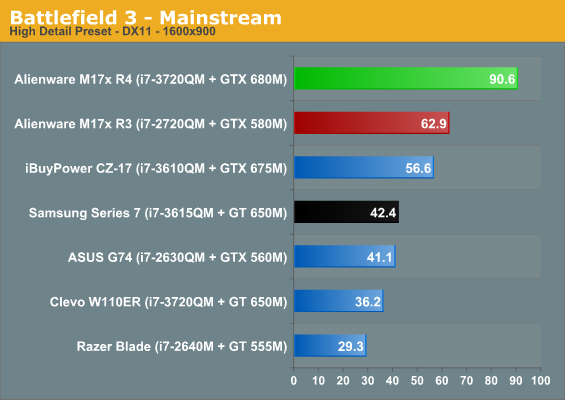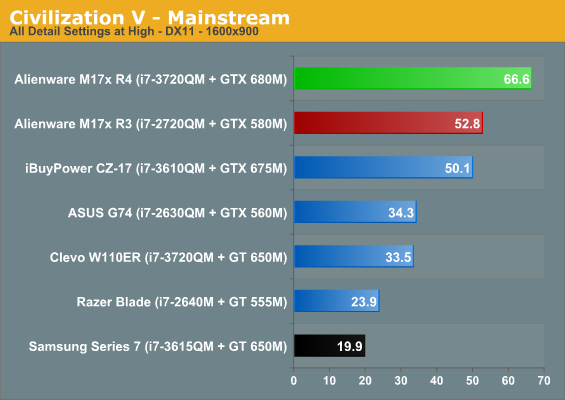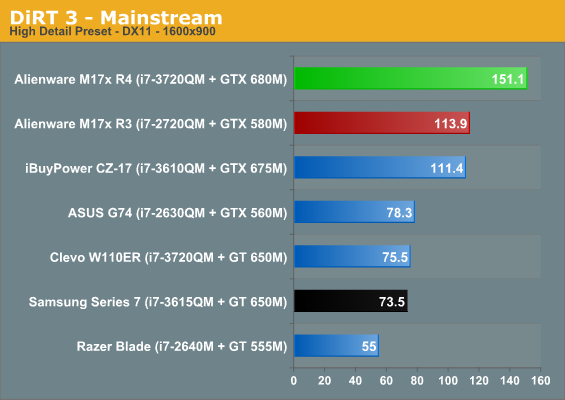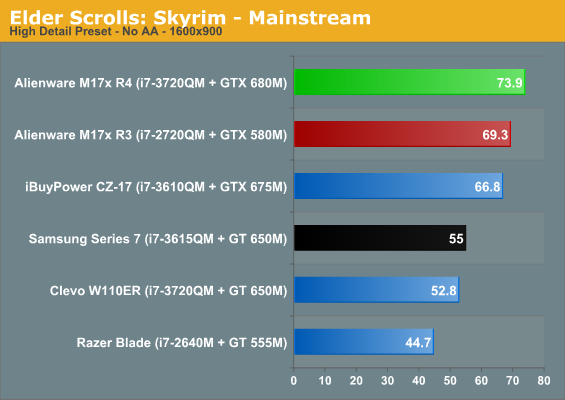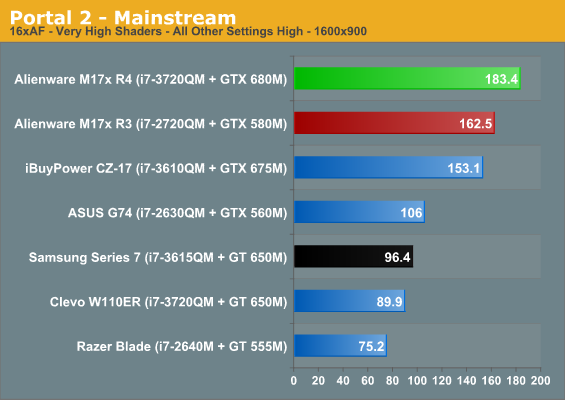 If you're not impressed and anxious to see how far the GTX 680M can go with higher settings, you should be. When the bottleneck is shifted to the GPU, performance over last generation's top end can be as much as 50% higher. That's a staggering leap. The 485M was a substantial leap over the horribly cut down and disappointing 480M, but this is an even larger one.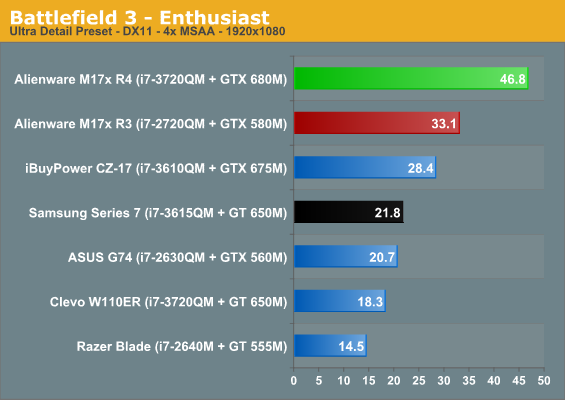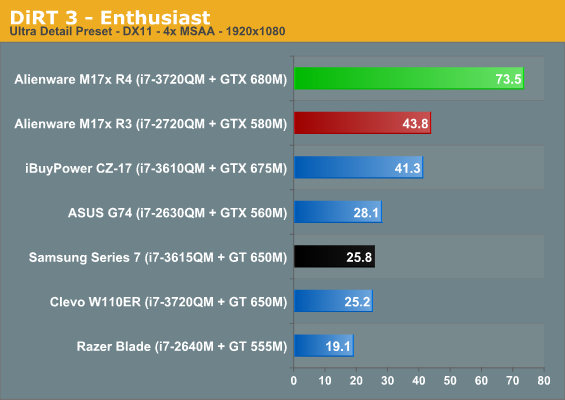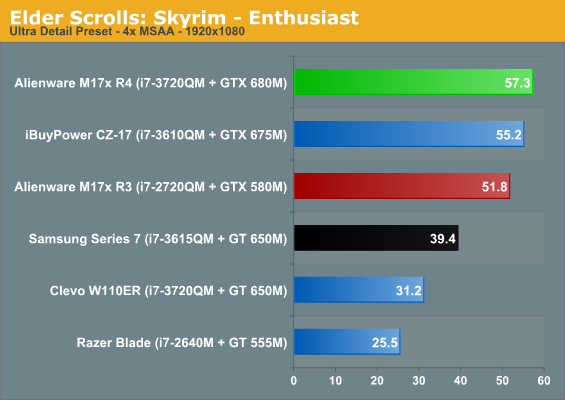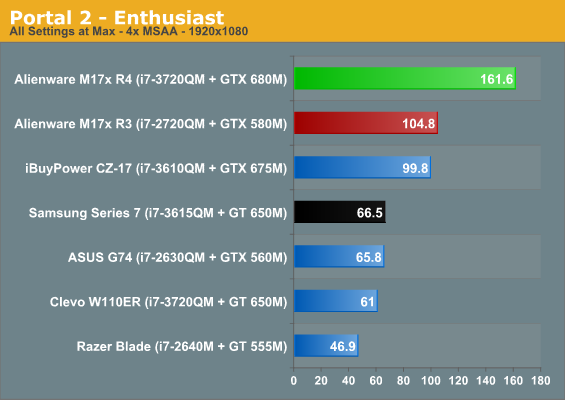 It continues. At any point where the GPU is the bottleneck, the GTX 680M runs screaming away from the 580M/675M. You'll pay handsomely for the jump in performance, but the 680M is capable of running nearly three times faster than the GT 650M (knowing that the M17x R4's entry level GPU is just a slightly faster version of that chip); die hard desktop enthusiasts are used to paying $550 for top end graphics hardware, and in that light the GTX 680M doesn't look like such a raw deal. We'll have to wait and see how it compares to the HD 7970M before we can determine whether or not it's worth the extra $300 over that chip, though there's also the Optimus vs. Enduro debate along with driver considerations (which will hopefully all be ironed out in the next month or two).