Application and Futuremark Performance
On the processor side, the Puget Systems Deluge we have on hand is undoubtedly the fastest system we've yet tested. That's a given: Sandy Bridge-E is the fastest desktop processor available, and Puget Systems overclocked it to a speedy 4.6GHz. That's higher than any i7-990X we've ever seen, and combined with the new platform and other enhancements (relative to Bloomfield/Gulftown and X58) that should give the Deluge a comfortable lead. And it does, for the most part.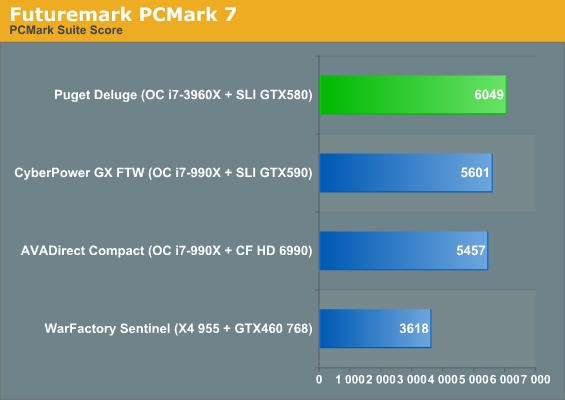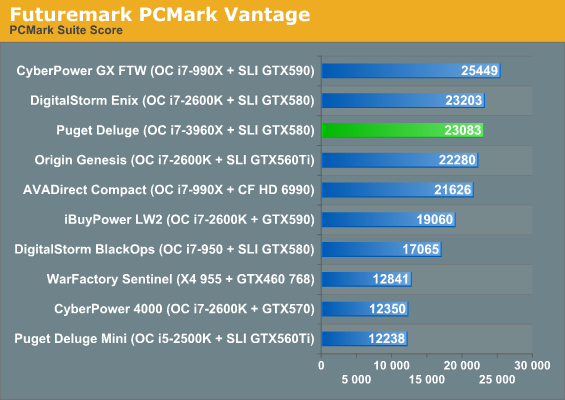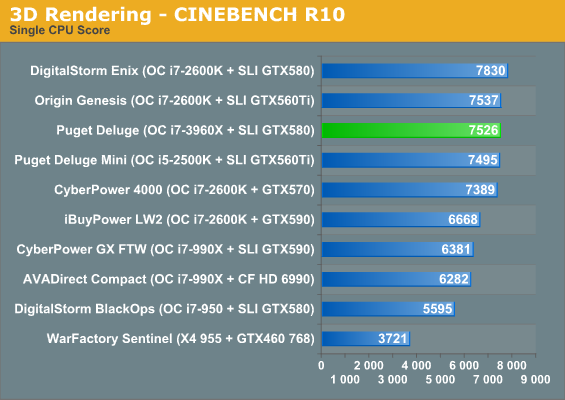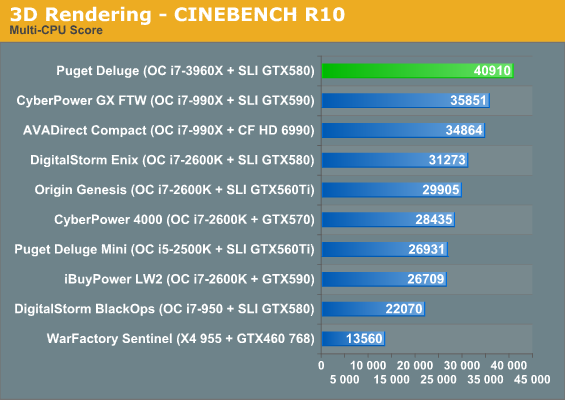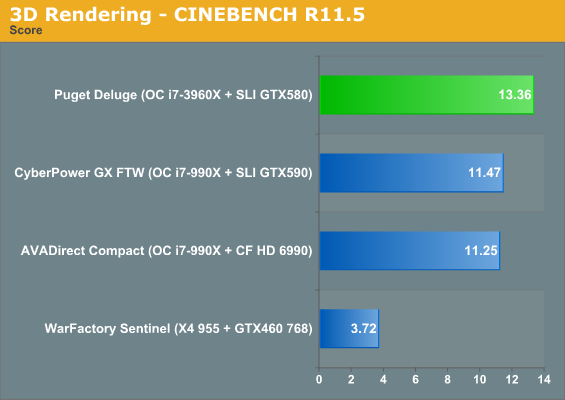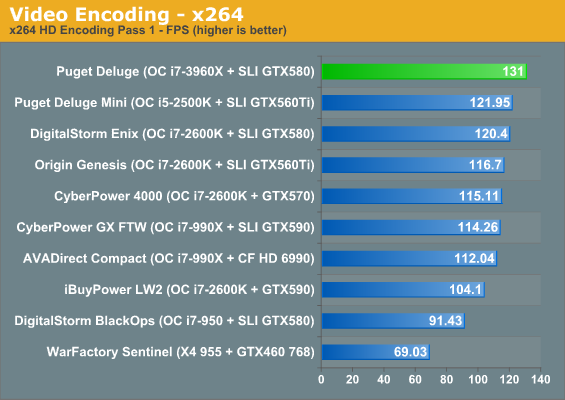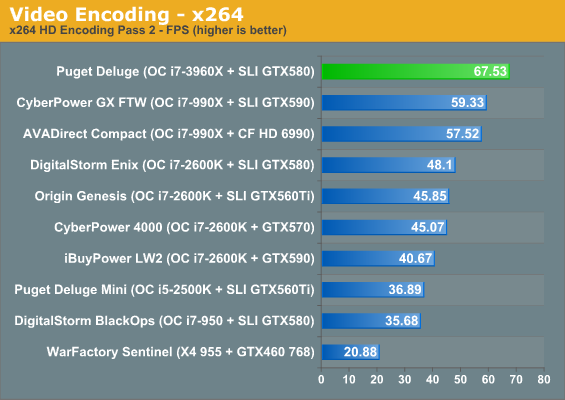 Generally speaking, the new X79 monster from Puget Systems takes the lead, but what's interesting is the comparison between the Deluge and the DigitalStorm Enix. The Enix is using a quad-core i7-2600K that's been overclocked to 4.7GHz, up 100MHz from the Deluge's i7-3960X's 4.6GHz. In places where SSD performance and graphics performance may also come into play, the Deluge actually has a hard time climbing to the top of the charts...which is where a $7,200 desktop really belongs. Still, particularly in heavily threaded workloads, Sandy Bridge-E can't be beat.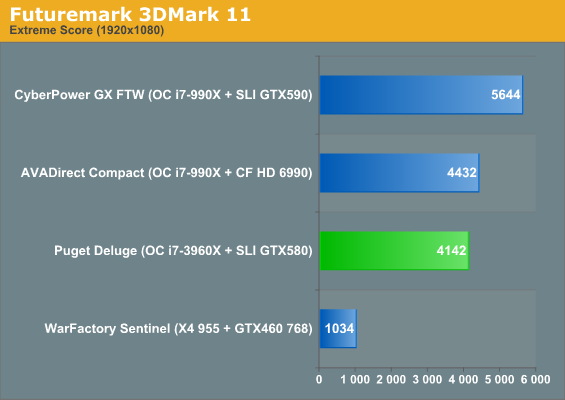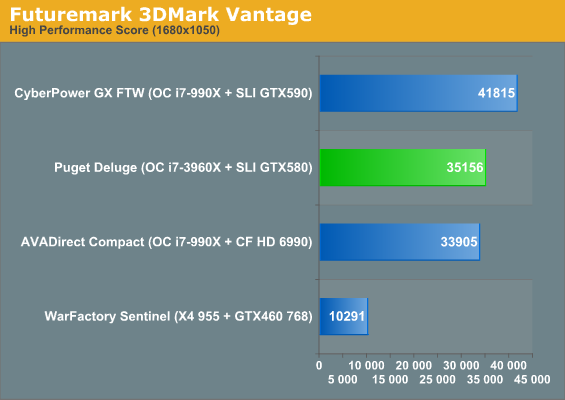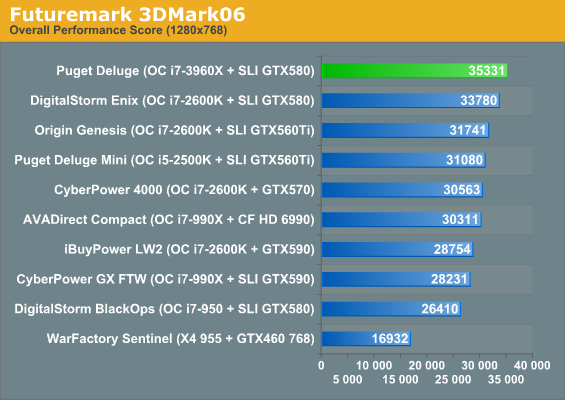 3DMark06 gets by on the increased CPU power, but Vantage and 3DMark11 are happier with the quad-GPU configurations we've tested. That's to be expected, but performance is pretty excellent and in Vantage the Deluge is even able to just barely best AVADirect's i7-990X-based system with a pair of AMD Radeon HD 6990s. Let's see how things pan out with some actual gaming tests.