Since the launch of iOS 5, a number of users have begun reporting decreased battery life on their iDevices, and alongside it have been reports of battery life issues afflicting the iPhone 4S. We investigated the iPhone 4S' power consumption in our review, and found that power consumption is on par with or less than the iPhone 4. Nevertheless, we predicted that there were a combination of software issues afflicting a subset of 4S owners and users with iOS 5 installed.
Today, Apple has confirmed to AllThingsD that this is the case:
We have found a few bugs that are affecting battery life and we will release a software update to address those in a few weeks.
In addition, Apple has released iOS 5.0.1 beta today which includes note of these software fixes which will hopefully improve battery life for affected customers. In addition, the beta restores multitasking gestures for the original iPad, security improvements, and improvements to the data store policies for applications, among others.

No doubt iOS 5.0.1 will release in a few weeks after this beta gets its own soak period in the hands of developers. We'll be investigating to see how this updates impacts the iPhone 4S' performance in our own battery life tests.
Update: We just installed the iOS 5.0.1 beta on one of our own iPhone 4S' and noticed that the baseband firmware also gets a version bump (indicating a bugfix of some kind) from 1.0.11 at release, to 1.0.12 in the iOS 5.0.1 beta.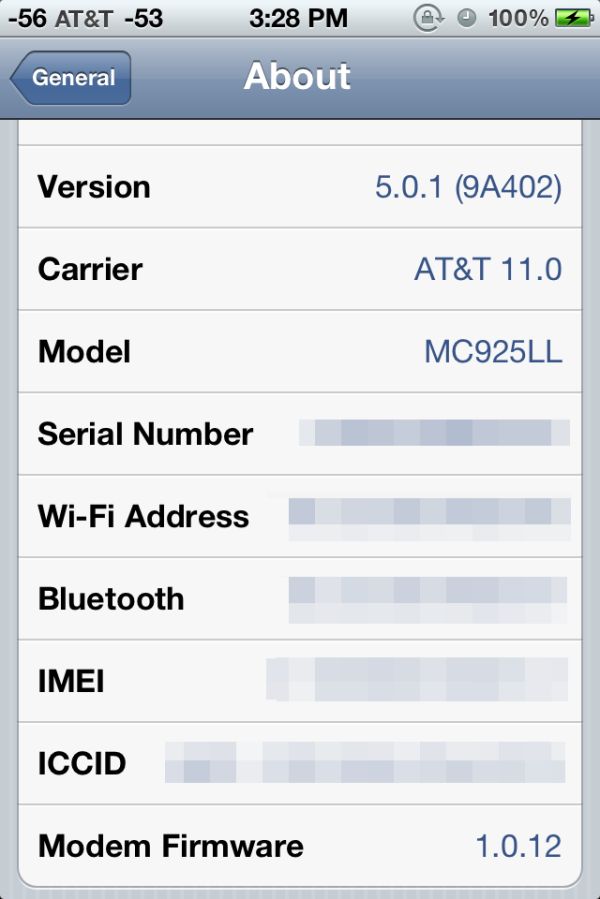 Source: AllThingsD, Apple Developer Portal