Syabas launched the next generation member of their immensely popular Popcorn Hour A-series today.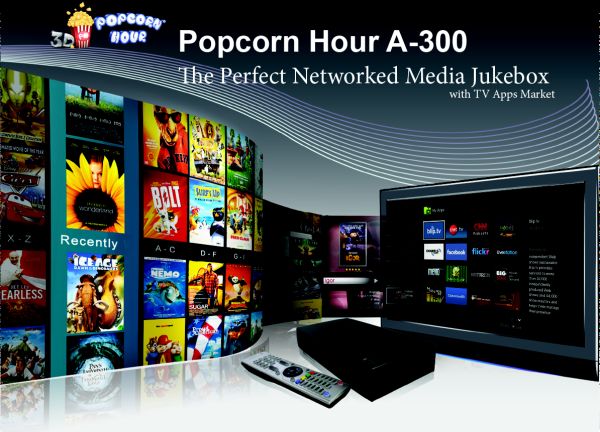 The previous version were all based on Sigma's chipsets, and the A-300 is no different. It uses the SMP 8647 SoC with a 800 MHz MIPS CPU at the core. We finally get true GbE (part of the core SoC package) in a media streamer. The A-300 has an aluminium body and is also fanless, ensuring quiet operation. Best of all, Sigma is finally supporting Real Media decode in the 8647, and A-300 now gets the same codec compatibility as the countless other Realtek based media streamers. Like every other media streamer today, we also have an apps market for premium video services. Note that we still don't get HDMI 1.4 or 3D Blu-ray ISO because the SMP 8647 doesn't support it.

The A-300 is expected to ship on Oct 18th, 2011. Head on over to the source link for more information and videos of the UI in action.
Source: Networked Media Tank Forum