Mainstream Performance
While Jarred has already gotten his mitts on a couple of dual-core Sandy Bridge notebooks, this is my first experience with the new architecture in this form. From the numbers I pulled testing the Toshiba M645, it looks like the old, perennially-underpowered quad-core i7-720QM workhorse may finally be put out to pasture. It's still somewhat faster than the 2410M in multi-threaded workloads, but it loses everywhere else.
We've highlighted three other systems for comparison in this round. In black we have the Dell XPS 15 L502x, sporting a quad-core i7-2630QM and GT 540M graphics. Last year's XPS 15 L501x with i5-460M and GT 420M is in red, and finally we have the i5-2520M with HD 3000 showing what you can get from dual-core Sandy Bridge without a discrete GPU.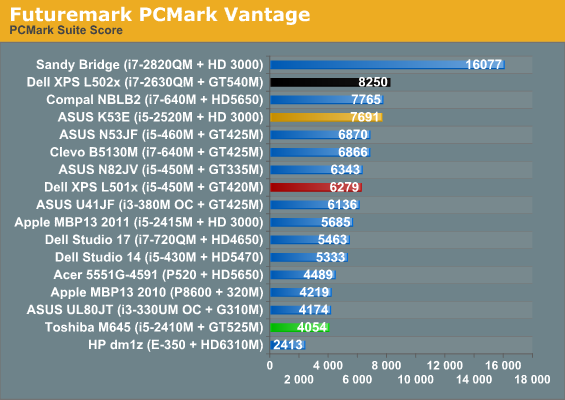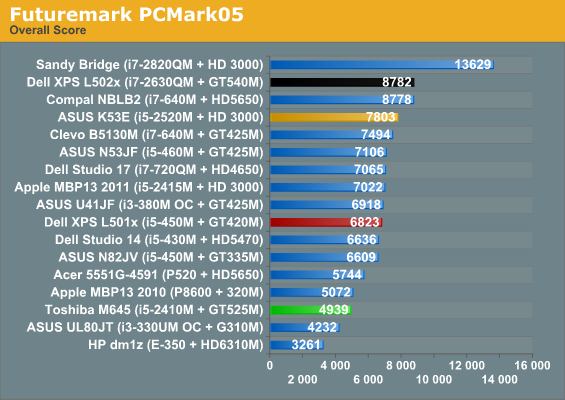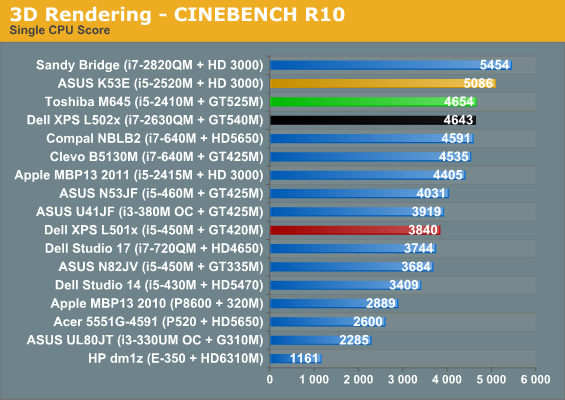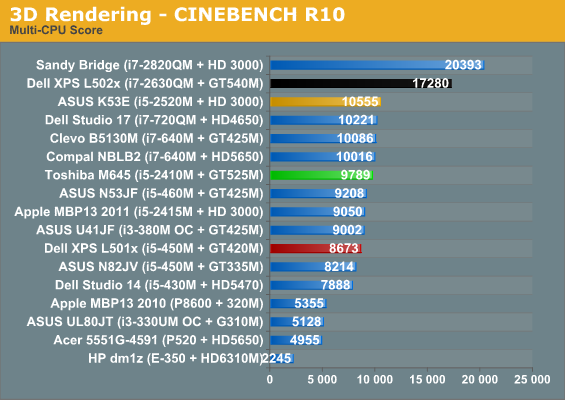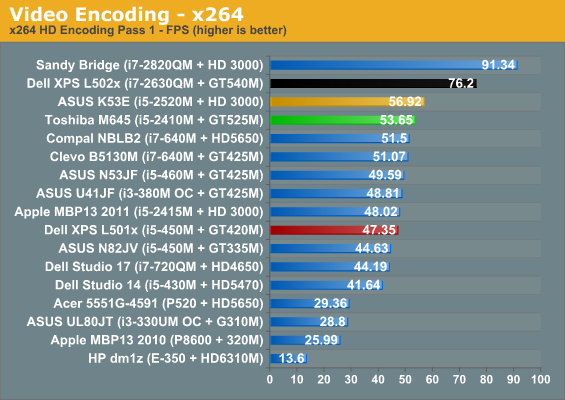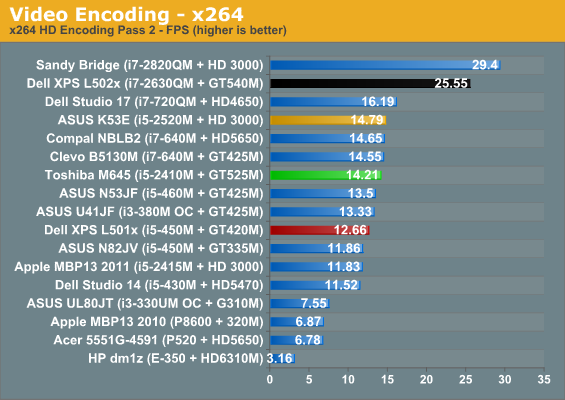 PCMark is unkind to the M645, but it tends to skew heavily towards faster storage subsystems and the 5400RPM Toshiba hard drive is among the slowest. When we get to more CPU-limited workloads like Cinebench and x264 encoding, the i5-2410M is allowed to stretch its legs and the M645 surges forward to near the top of the heap, producing performance virtually on par with last generation's top end mobile dual-core chip. The i7-640M threatened the i7-720QM with early obsolescence, and the middle-of-the-road i5-2410M only helps make good on that threat. Such is progress.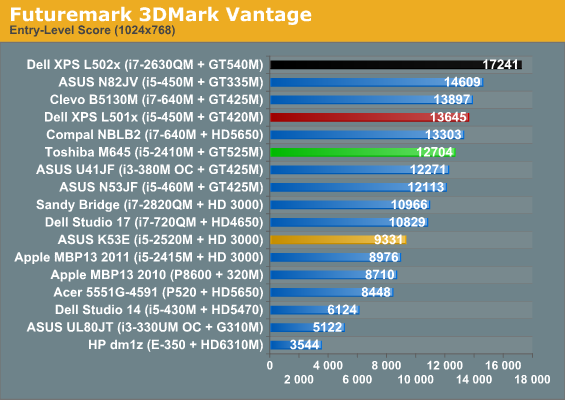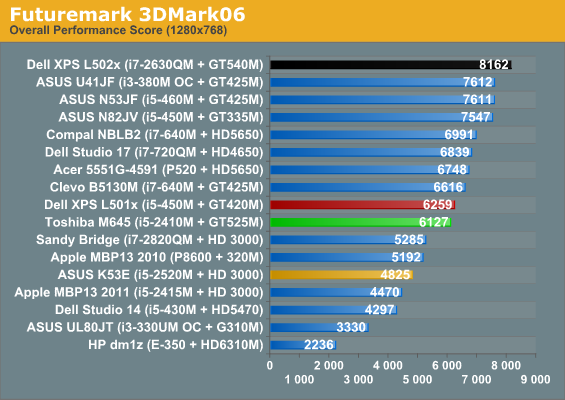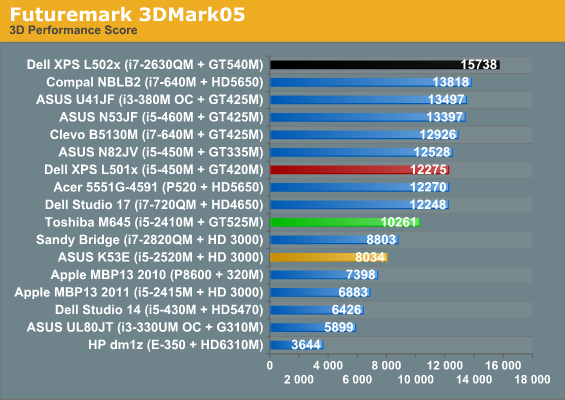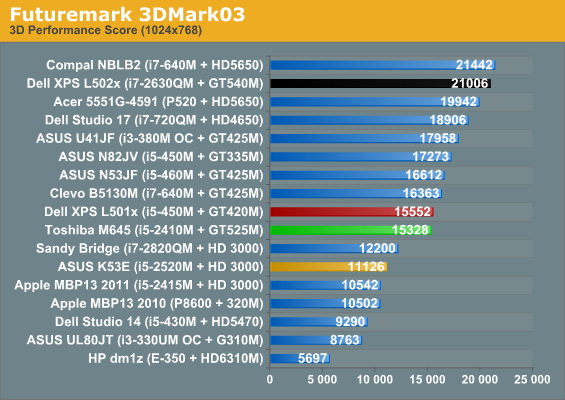 Unfortunately 3DMark is far less kind and it's here where we first see just how much damage the low clocks on the GeForce GT 525M have done. While the 96-core GPU is still a notable improvement over Intel's integrated graphics, it has a hard time hanging with even "last generation's" bottom rung 96-core chips (though in defense of "last generation," the 500M series is basically just 400M chips with a speed bump.) When we get to gaming performance, you'll see how brutally performance has been curtailed.