Cold Test Results (~25°C Ambient)
For the testing of PSUs, we are using high precision electronic loads with a maximum power draw of 2700 Watts, a Rigol DS5042M 40 MHz oscilloscope, an Extech 380803 power analyzer, two high precision UNI-T UT-325 digital thermometers, an Extech HD600 SPL meter, a self-designed hotbox and various other bits and parts. For a thorough explanation of our testing methodology and more details on our equipment, please refer to our How We Test PSUs - 2014 Pipeline post.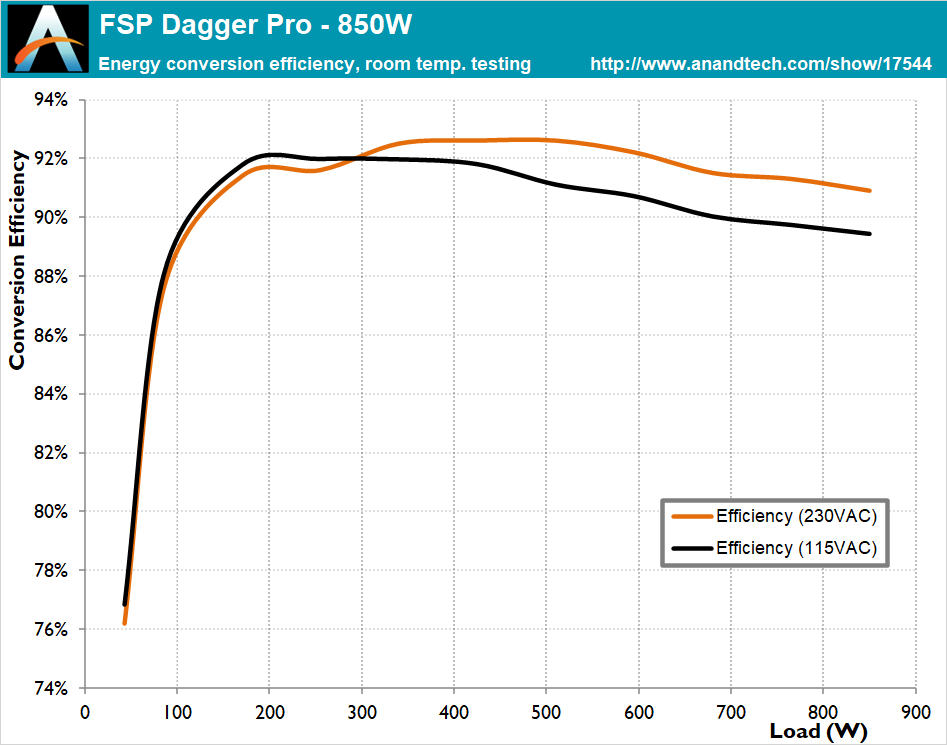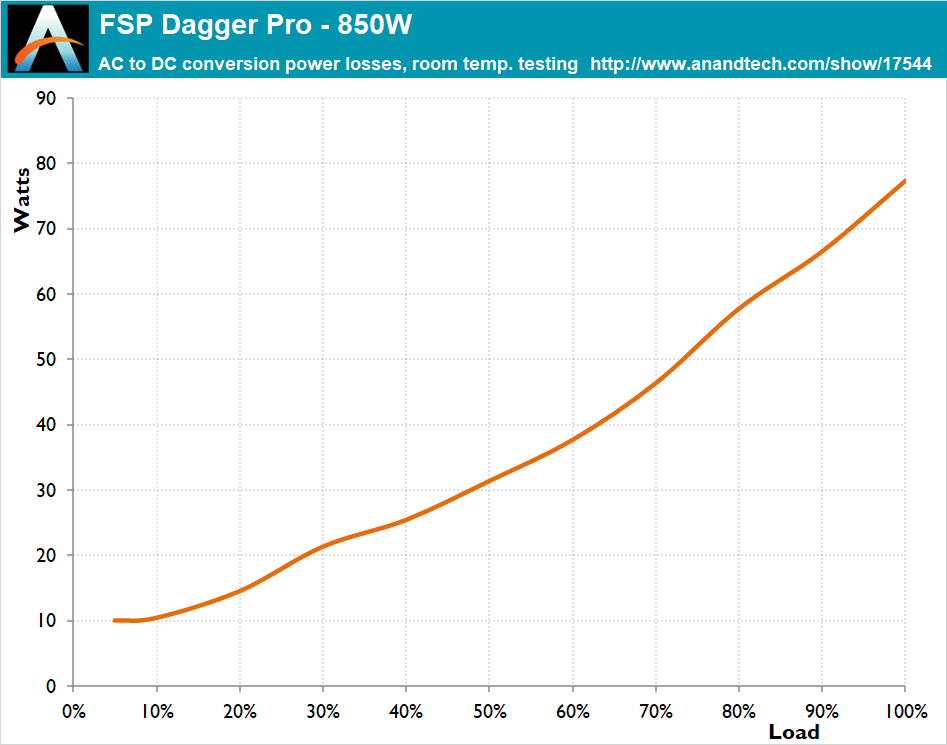 The efficiency of the FSP Dagger Pro 850W unit does meet the 80Plus Gold certification when the unit is powered from a 115 VAC source. Powering the PSU from a 230 VAC outlet will result in a slightly better overall efficiency, especially under heavy loads, but the figures are well below the 80Plus Gold certification limits. It has an average nominal load efficiency of 91.8% when powered from a 230 VAC source, which drops down to 91% if powered from a 115 VAC source.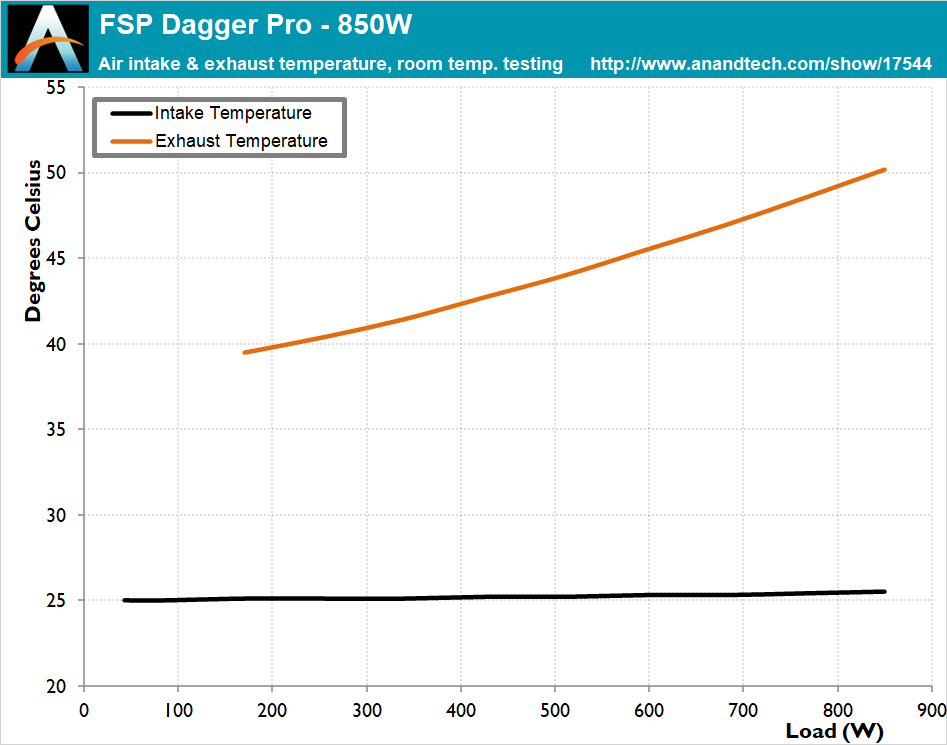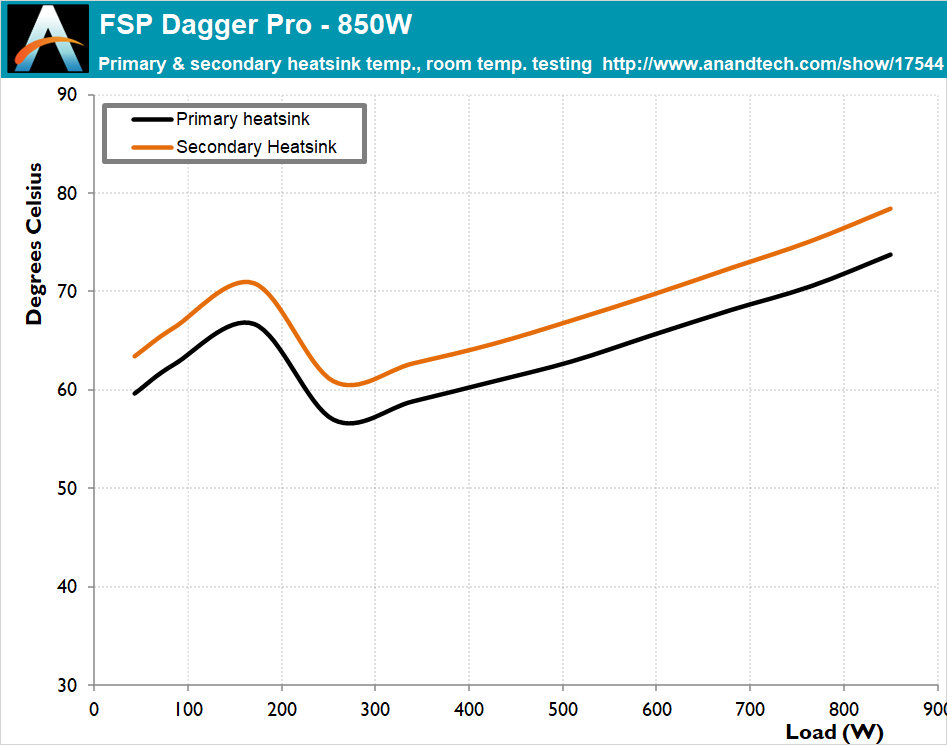 FSP implemented a "hybrid" fan controller that allows for the fan to completely stop when the load is low. Unlike other implementations, it is not possible to turn this feature off. As expected, the internal temperatures of the PSU rise sharply under low loads due to the lack of active cooling but quickly stabilize once the fan starts. Due to the mediocre efficiency and very compact size of the unit, its internal temperatures are relatively high.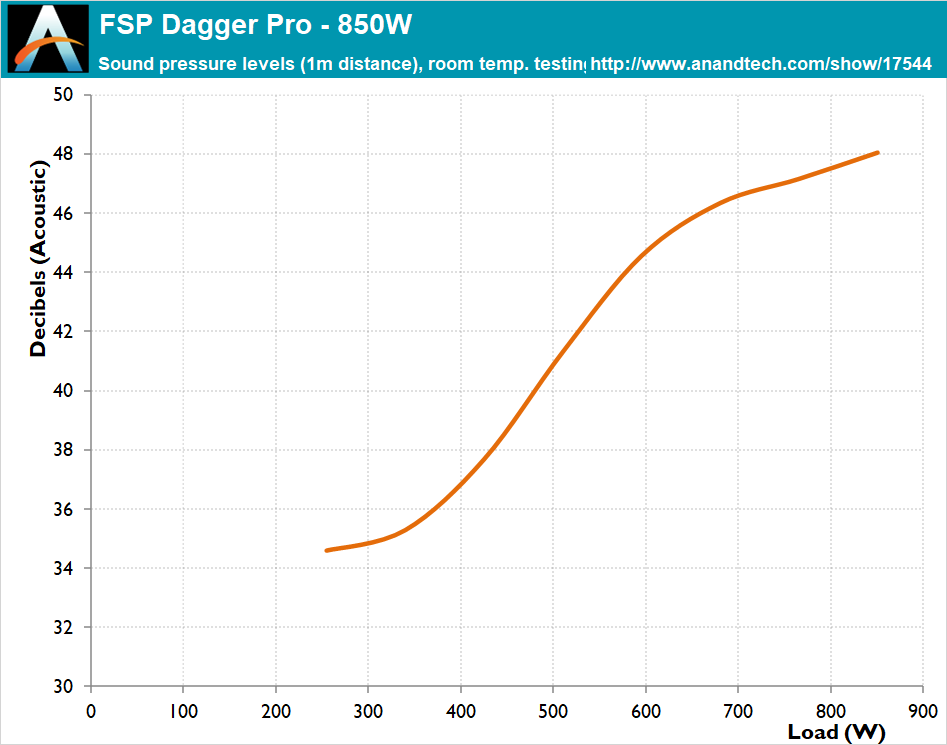 The use of a low-profile 92 mm fan inside such a compact unit with significant thermal losses did have the expected side effect of high audible sound pressure levels. The fan will not start when the load is low but does start the moment the load is greater than 200 Watts. Once the fan starts, it quickly becomes clearly audible, with the noise staying within relatively comfortable boundaries up to about 500 Watts.