Headquartered in Fountain Valley, California, Kingston is by far the world's largest independent memory manufacturer. From its beginnings in 1987, Kingston has grown to a 27% market share in 2004 and almost $2.5 Billion in sales - which is more than 3 times larger than #2. Perhaps even more important was the 35% growth in revenue for Kingston from 2003 to 2004.
Kingston today manufactures memory at four manufacturing locations: US, Malaysia, China, and Taiwan. The four manufacturing plants have more than 35 Surface Mount Technology (SMT) lines for producing virtually every kind of memory available in the world. This includes the DIMMs, So-DIMMs, and flash memory that are of most interest in the Computer and Digital Imaging markets. Within these product categories, Kingston manufactures a full range of products, from OEM parts to their popular Value RAM series to Enthusiast-oriented Hyper X products.
Since we were in Taiwan for Computex, Kingston kindly invited AnandTech to take a closer look at their Taiwan manufacturing facility.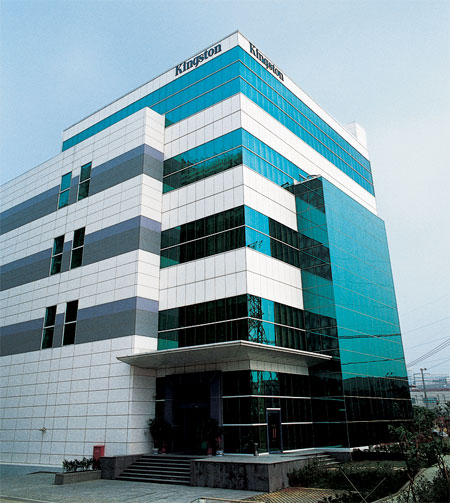 The Kingston Taiwan manufacturing plant is about an hour southwest of Taipei, in a huge technology park in Hsin-Chu, a city of about 350,000 near Taiwan's west coast. Hsin-Chu is the home to facilities for many familiar names in Computers and Technology.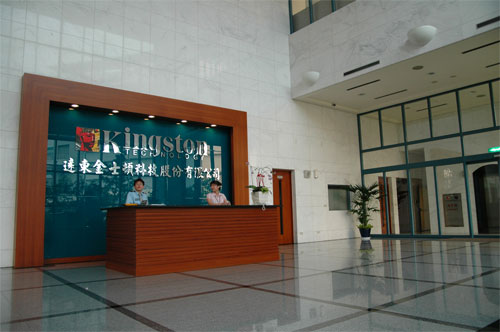 The Hsin-Chu manufacturing plant was opened in 1997 and this is also the location of Kingston's Taiwan business offices.
Kingston Taiwan is a memory assembler, which means that finished memory chips are shipped to the plant where they assemble the memory using SMT technology. There are no wafer manufacturing capabilities in the Taiwan plant.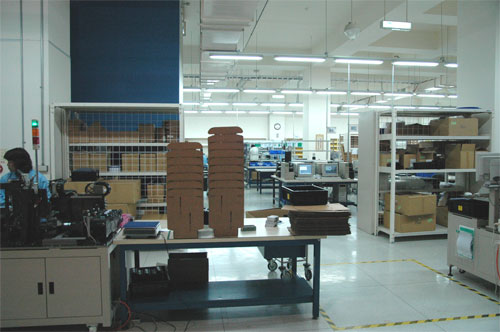 The Hsin-Chu plant has 4 floors of SMT lines producing DDR, DDR2, and flash memory during our plant visit.