A Closer Look at Dummy Hardware
As we mentioned in
an earlier story
, none of the demos at Microsoft's booth were running on working Xbox 360s. Instead, they were all running on development kits based on Apple's Powermac G5.
We did get some time with one of the Xbox 360 shells to take a look at some of the finer details of the console.
The front of the console is quite stylish and definitely exudes an Apple feel. The silver grille on the right side is very reminiscent of the Powermac G5 case that happens to house the current Xbox 360 dev kits: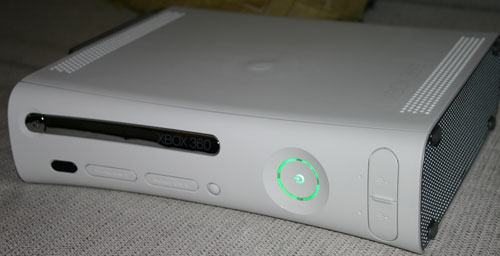 On the right side of the console, you'll see the two front-mounted USB ports. Those two covers slide away to reveal the actual USB ports, which you can hook up to your portable media player or digital camera, or use to even charge your wireless Xbox 360 controller.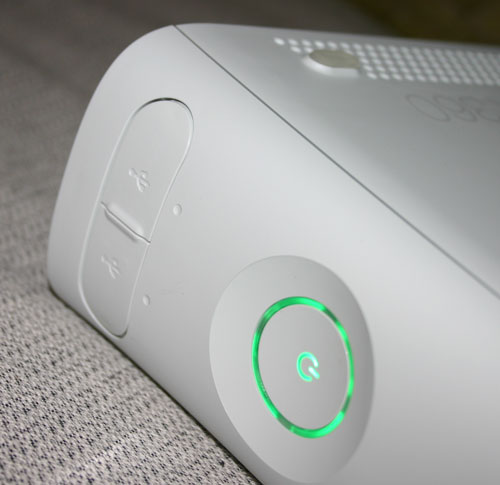 Cooling is a top priority with the Xbox 360, and Microsoft is particularly sensitive about the power specifications of their box. Details have been very scarce about how much power this thing will use, but Microsoft has said that it will be quieter than the current Xbox.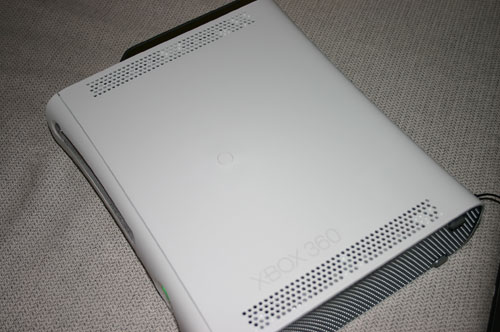 Vents at the top of the machine help get the airflow that the machine needs to operate reliably.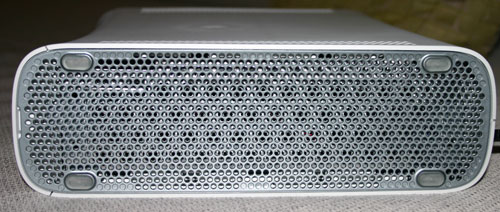 The right side of the Xbox 360 is all grille.
Note that the rear of the console also has a significant portion of it dedicated to cooling:

The final rear will change, but the positioning of the vents most likely will not.
Microsoft still isn't sure about what ports will be placed on the rear of the machine. For now, we see a custom connector for an external A/V pack, as well as a single Ethernet port and one USB 2.0 port: