Battery Life
Although the Pixel 5 is a small phone, Google still managed to with a rather large 4080mAh battery – which notable given the 151g weight of the device. Coupled with a 1080p 90Hz screen which seems to be of good quality, the Pixel 5 should do alright in the battery tests.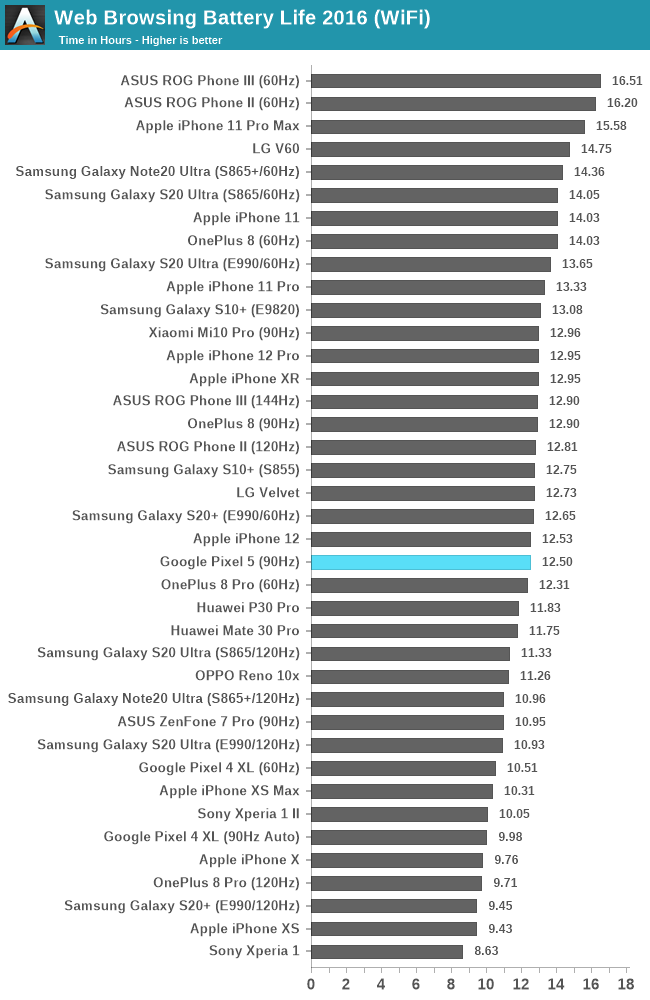 Indeed, in our web-browsing test, the Pixel 5 ended up lasting 12.5h, which is an excellent result for a device of this calibre. The phone seems to be significantly more efficient than the Pixel 4 XL last year, and it also does better than even some newer flagships this year which use less power-efficient displays.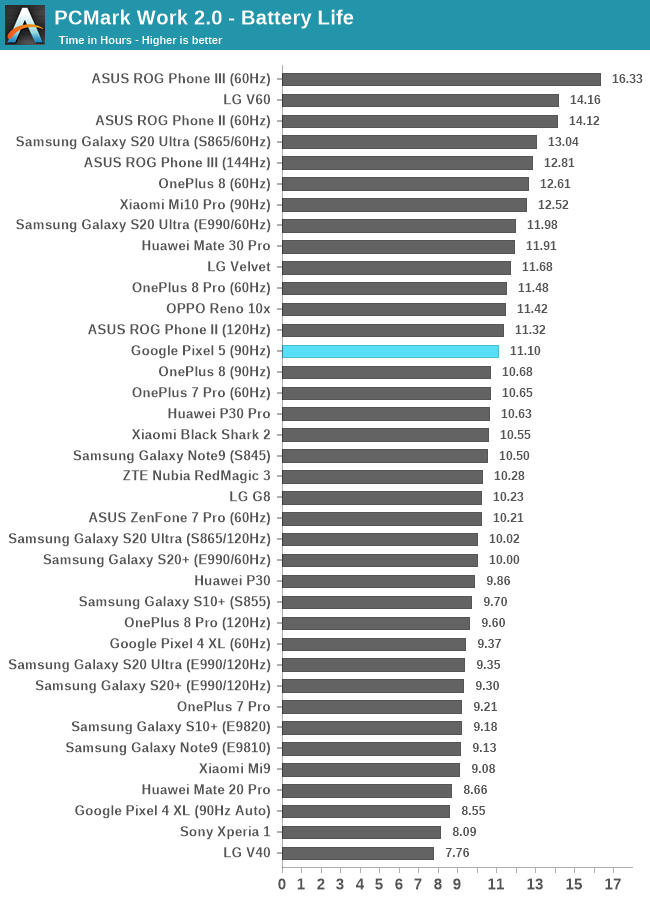 In the more SoC power dominant PCMark battery test, the Pixel 5 also does very well at 11.1h runtime. The similar-specced LG Velvet beats it, but only due to a larger battery as well as a 60Hz display.
In general, the Pixel 5 does very well in terms of battery life and it seems to be amongst the most power-optimised devices in the market – usually small phones have to compromise on battery life compared to their larger battery siblings, however the Pixel 5 here does not.
It's actually a stark contrast to last year's Pixel 4 devices which had large power consumption issues – whatever compromises Google had to make, such as a different SoC, dropping Project Soli, or just overall power optimisations, it seems to have worked well in favour of the Pixel 5.