Fugger, Macci and OPPainter Go for the Orb
One of the most interesting competitions in the world is the ongoing battle for top of the orb at FutureMark. FutureMark publishes the 3DMark gaming benchmarks, and the competition for top score in 3DMark2005, 3DMark2003, or 3DMark2001 is always fierce.
Anyone who has ever looked at the Orb, or top scores, at www.futuremark.com will recognize immediately the names Macci, Fugger, and OPPainter.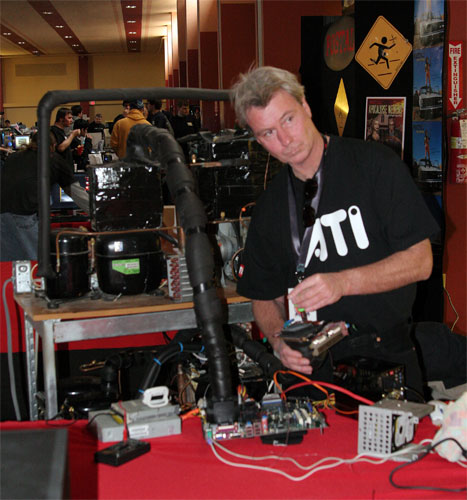 Eric "OPPainter" Kronies is positioned at the top of the orbs currently for single video cards at FutureMark. OPPainter brought his overclocking equipment from California and had "PC Ice" on hand to keep it all up and running.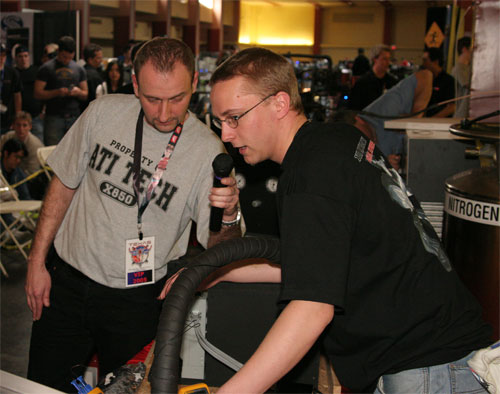 Sami "Macci" Makinen traveled from Finland to have a go at the overclocking record. Macci has been a fixture of the extreme overclocking world for a few years, and he enjoys telling the story that he began supercooling by running his rigs outside his window in the bitter cold of a Finland winter.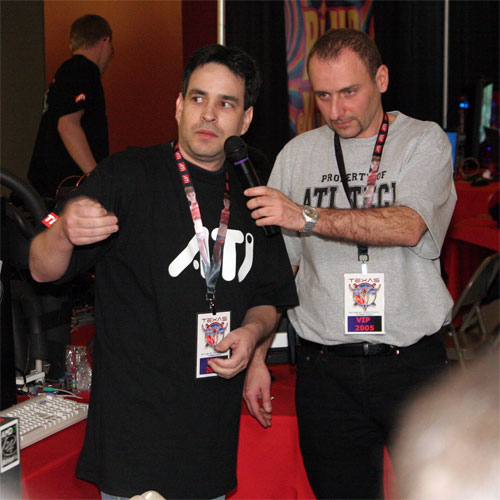 Another name prominently seen at the top of the orb is Charles "Fugger" Wirth, who usually owns the Intel performance records. Charles had Reggie, better known as "chilly1" along to help him try for new records with some liquid nitrogen cooling.