High DPI Updates
Windows at its core is a legacy operating system trying to live in a modern world, and at times it shows its age. One area where Windows can quickly show its foundations is when running older applications on modern hardware with a high-resolution display. For a refresher, check out our article on why this is a problem, and how the company was trying to address it.
Windows 10 has made some major strides with High DPI, and many applications have been updated to support Windows per-monitor DPI awareness, but the legacy of Windows, and the lack of a requirement to code for DPI awareness even on a new application, means that many applications will never play nicely. To help combat this, Microsoft introduced a new scaling mechanism that would recognize if applications were not rendering correctly, and step in to address the scaling. It doesn't work for every application, but the success has been good enough that with Windows 10 1903, this option is now on by default. This feature was first added with the Windows 10 Creators Update in 2017, so clearly there's enough data now that they feel comfortable enabling this by default. If you'd like a refresher on the enhanced DPI scaling, we looked at it when it first launched.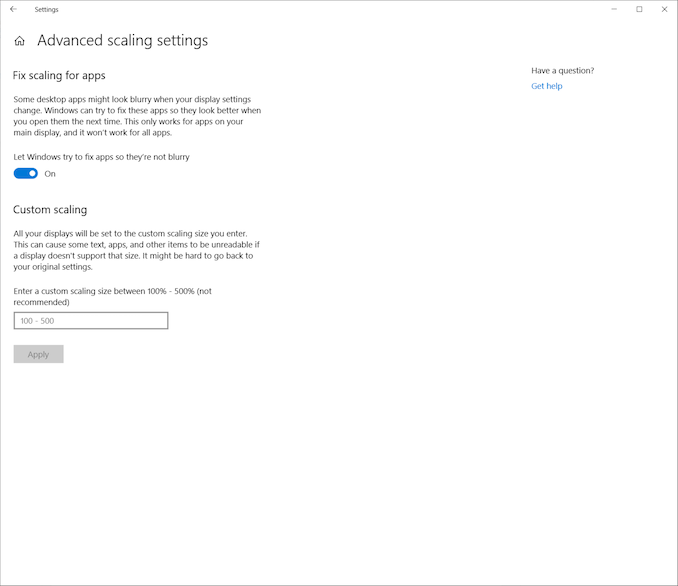 My personal experience with the enhanced scaling is that it does work well, and this seems like a smart change to address applications that will likely never become DPI aware on their own. In 2019, when high-resolution is no longer a rare feature, this is really something that has become necessary. It should also reduce the number of times you see the pop-up letting you know its intervened, which, while useful, was likely something a lot of users didn't really understand.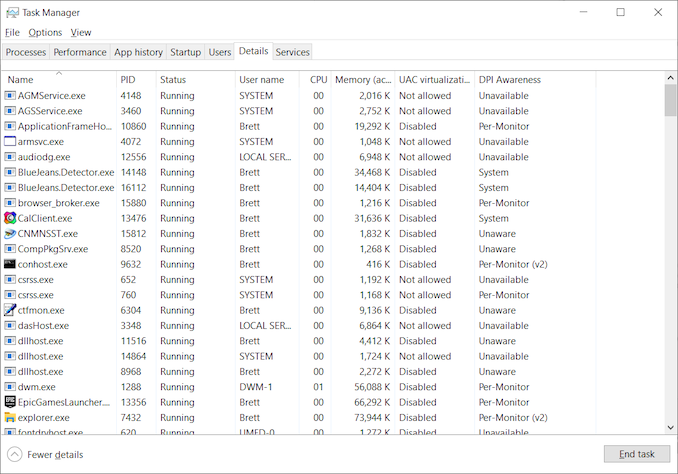 In addition, Task Manager now offers a new column you can select in the Details tab which will show you the DPI awareness of every running process, letting you know if they don't support DPI scaling, or if they only support System level, per-monitor, or the latest per-monitor v2 specs.