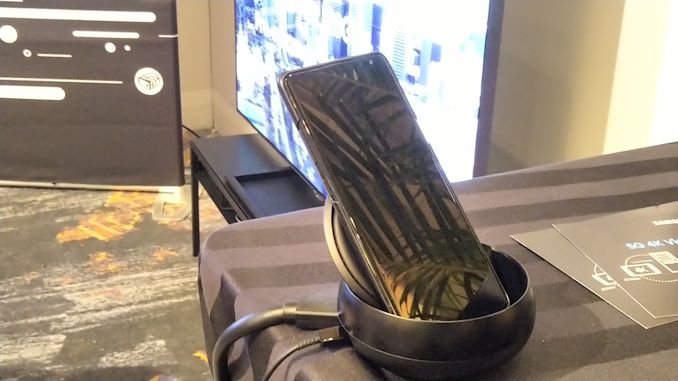 In the Verizon 5G demo area at Qualcomm's recent Snapdragon tech summit, there was a station that was streaming 4K video through a 5G smartphone. That device was a Samsung prototype, and it was kept very hush-hush. They were serious: a completely dark screen and a thick case so none of the discernable details could 'leak'.
The demo itself was fairly non-descript: a test case in pure bandwidth streaming. Everyone was more interested in the device. All that the Samsung representative would do is slightly drag down the notification bar, so users could verify it was connected to '5G UWB' for the streaming rather than 4G.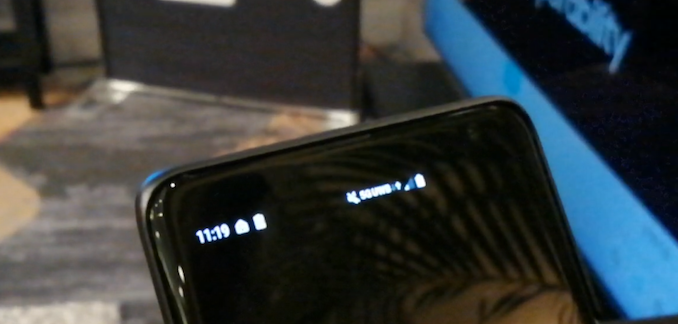 Of course, with fancy angles and photography equipment, a bit more was able to be seen. One of the initial aspects was the fact that there was no regular notch: that much was easily visible from the naked eye and the demo being done. However on closer inspection, the right hand side icons in the notification bar were shifted. This is because there seems to be a notch on the corner.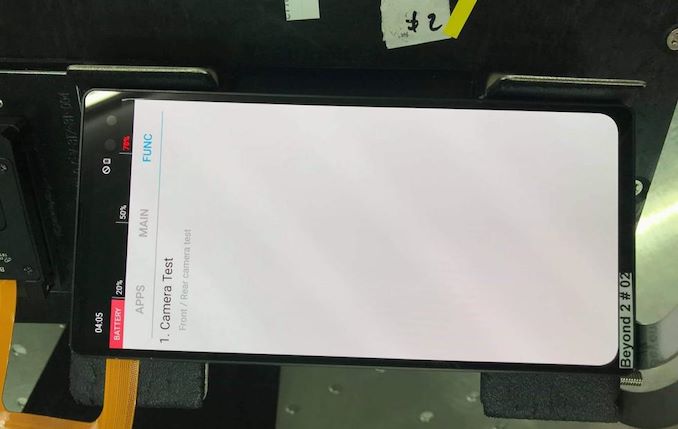 In this photo on Slashgear, it shows the corner notch in all its glory. There's a front facing camera there, what looks like a speaker/light sensor, and the corner of that notch looks like a hard right angle.
The device on display certainly looked like it has more of an edge to it. We suspect that the hardware in this unit was the Snapdragon 855 and the X50 modem, given the fact that it was a Qualcomm event, and the size of the demo unit was very similar to current Samsung flagships. No mention of any specifications however, as you might imagine. No word on if Samsung will do a similar non-X50 version, however Mobile World Congress is at the end of February when Samsung usually announces its next generation smartphone. We'll be there, so stay tuned for our coverage.