AnandTech Storage Bench - Heavy
Our Heavy storage benchmark is proportionally more write-heavy than The Destroyer, but much shorter overall. The total writes in the Heavy test aren't enough to fill the drive, so performance never drops down to steady state. This test is far more representative of a power user's day to day usage, and is heavily influenced by the drive's peak performance. The Heavy workload test details can be found here. This test is run twice, once on a freshly erased drive and once after filling the drive with sequential writes.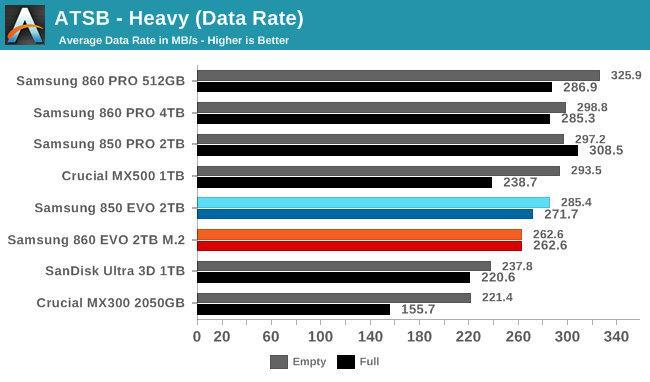 The Samsung 860 EVO's average data rates on the Heavy test are slightly below the 850 EVO, and the full drive and empty drive test runs produced the same average data rate. These regressions still leave the 860 EVO faster than most of its competition, though the Crucial MX500 is clearly faster when the test is run on an empty drive.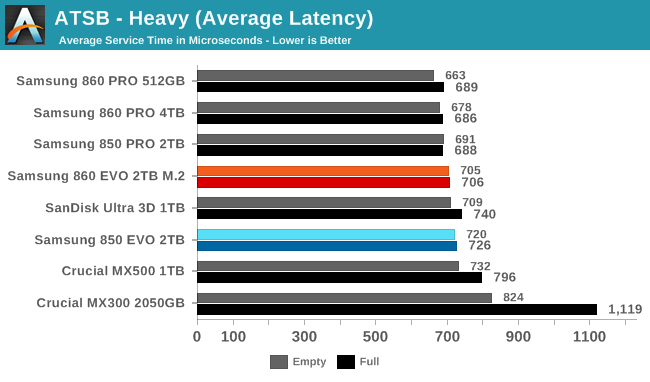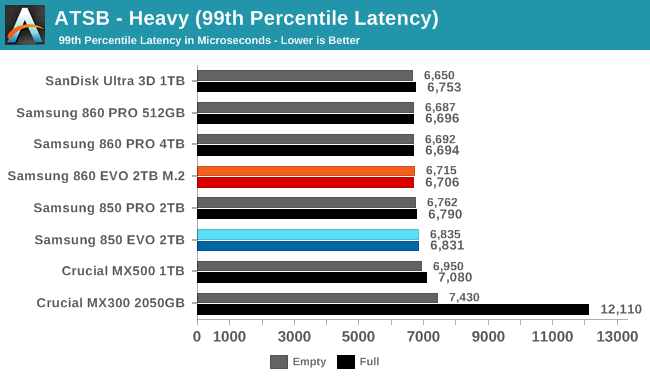 The average and 99th percentile latencies of these SATA drives are mostly quite similar. The Crucial MX300 had clear issues when full and the MX500 has slightly higher latency than its competitors, but otherwise the differences are minimal.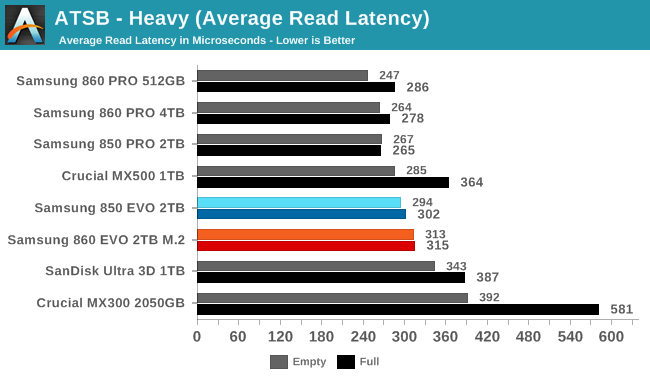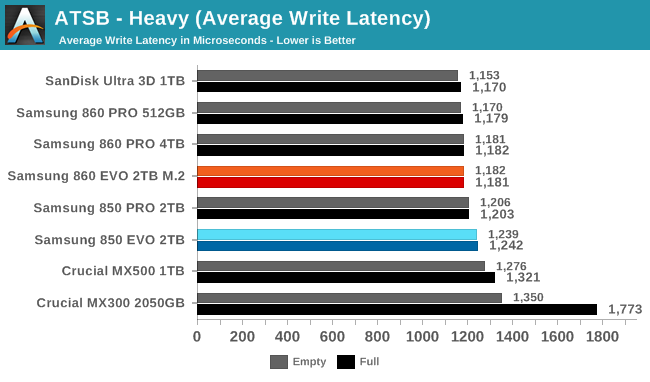 As compared with its predecessor, the Samsung 860 EVO shows slightly higher average read latency and slightly lower average write latency. The 860 EVO's scores are all still within the normal range for this product class.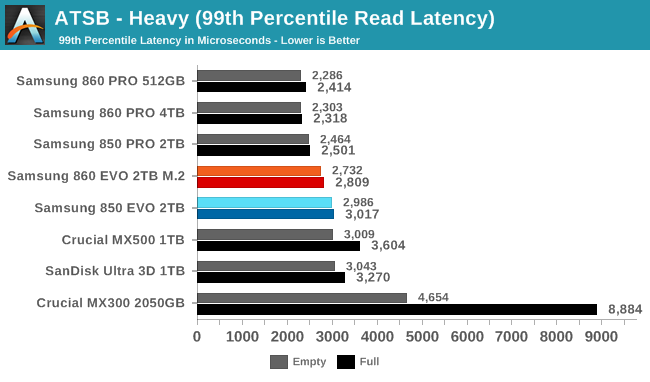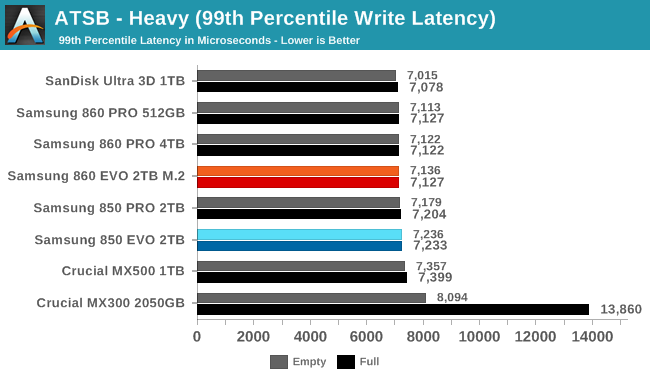 Aside from the Crucial MX300, the 99th percentile write latency scores are all essentially the same for this batch of drives. There's a bit more variation for the 99th percentile read latencies, where the 860 EVO is slightly faster than its predecessor but still not as fast as the current or previous generation MLC drives from Samsung.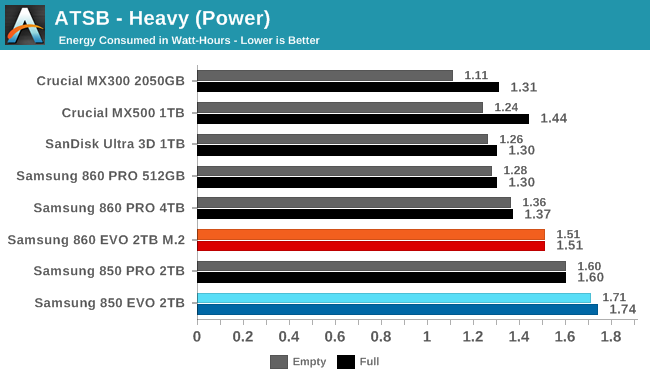 The 860 EVO uses less power during the Heavy test than its predecessor, but the improvement isn't enough to catch up to the Crucial and SanDisk drives, which match or beat the 860 PRO's efficiency.