Conclusion
I always try to use every keyboard that we review as my personal keyboard for at least a week. My typical weekly usage includes a lot of typing (about 100-150 pages), a few hours of gaming and some casual usage, such as internet browsing and messaging. I personally prefer Cherry MX Brown or similar (tactile) switches for such tasks, so the Master Keys Pro L White was a nearly perfect match for my preferences. The Cherry MX Brown switches are the least fatiguing for long typing sessions and similar professional usage, providing subtle tactile feedback without stressing the tendons. They are also relatively quiet, making them a little more comfortable for the user and a lot less aggravating for everyone else in the vicinity. The lack of a palm rest on a keyboard this tall however is problematic for professional use and it is very likely that most professionals will be using aftermarket palm rests and/or cushions.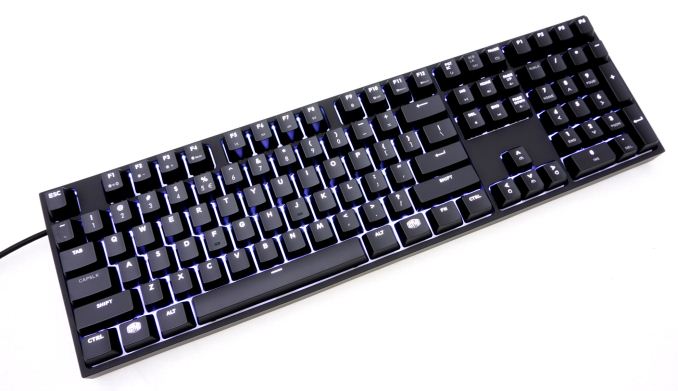 As for gaming, the Master Keys Pro L White is comfortable for long gaming sessions, feels very solid and is very precise. It is ideal for FPS/TPS games and other action or casual genres, where speed and precision are vital. However, we would not really recommend it for RPG/MMO/MOBA gaming, as it features only basic hardware-based macro programming that can execute only relatively simplistic keystroke commands. Advanced macros are a necessity in such games and most advanced gamers will find the simplicity of the Master Keys Pro L White to be insufficient.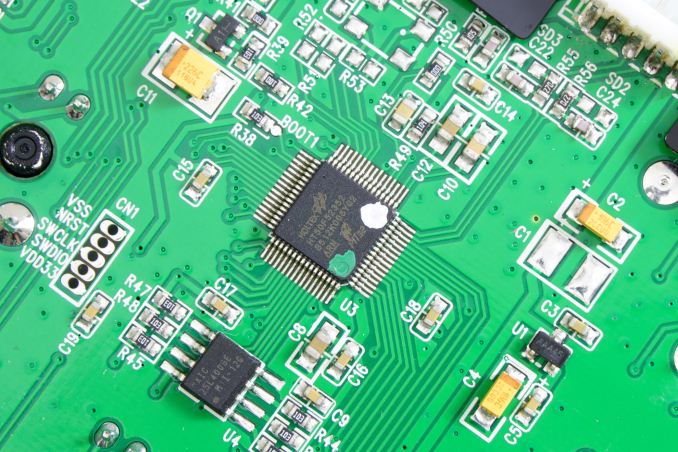 Cooler Master has been very straightforward with the design of the Master Keys Pro L White. They wanted the keyboard to be aesthetically and practically simple, yet of exceptional quality. Its aesthetic design is truly minimalistic, perhaps even overly so for some people that would rather have a keyboard that does stand out on a desktop for that kind of money. The quality however is indisputably topnotch, with a solid construction and some of the best consumer mechanical switches available nowadays.
Meanwhile advanced users may find that the Master Keys Pro L White is too simple for a keyboard that sells for $110. It does support macro programming and up to four different profiles, as well as the programming of lighting effects, but everything is hardware-based. This hardware-based programming may be convenient in some cases, yet it is severely limiting, essentially allowing only for simple keystroke commands and remapping. It can also be confounding to program, particularly in comparison to the easiness that a well-written software utility can offer.
In summary, the Master Keys Pro L White is a very solid, high quality mechanical keyboard that will not leave professionals and gamers who prefer action-based games disappointed. However its current retail price of $110 seems excessively high, particularly given the crowded market for mechanical keyboards. Cooler Master's competitors are currently offering software programmable keyboards with Cherry MX Brown switches at significantly lower prices, which leaves the Master Keys Pro L White at a disproportionate disadvantage in terms of value.