Removable Hard Drive and Console Footprint
The removable hard drive was next on our list of things to tinker with: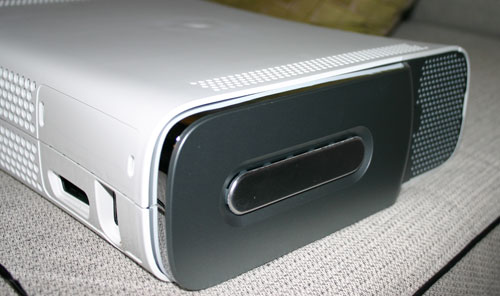 Simply depressing a button and pulling the unit out will release the hard drive, which is apparently designed to be ported around by Xbox 360 users.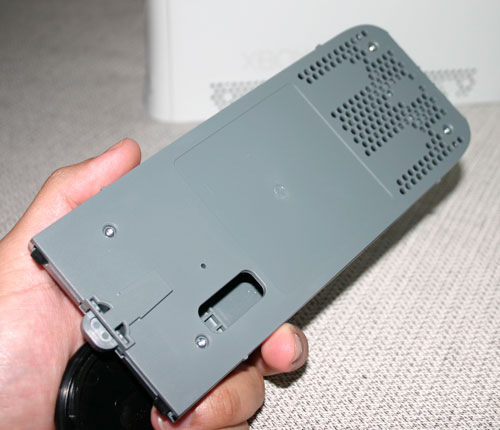 There was no hard drive in the mockup that we played with, but the cutout for the connector reveals what will most likely be a custom interface to a 2.5" HDD.
The hard drive will be supplied with ample airflow from within the Xbox 360 itself: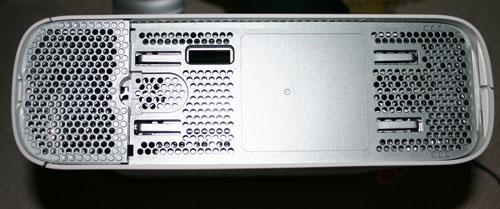 Believe it or not, Microsoft didn't have a regular Xbox within reach during our photo session, so we had to resort to using a magazine to convey the size of the new box: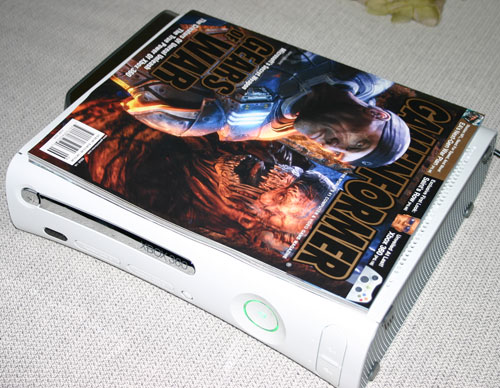 Although the specs don't indicate a much smaller box than the current Xbox, the curvature of the design as well as the actual reduction in dimensions results in a much more sleek looking unit.