GPU Performance
One larger negative of using a lower-end SoC such as the Snapdragon 765 versus a flagship design, is the fact that Qualcomm's Adreno GPU here is actually significantly weaker than you'd expect the "one tier" lower status of the SoC. The Adreno 620 is actually significantly smaller and lower performance compared to not only previous generation flagship SoCs, but actually even flagship SoCs even a few generations old. Last year we had seen the LG Velvet perform more like a Snapdragon 845 device, lagging substantially behind the competition. Let's see how the Pixel 5 performs: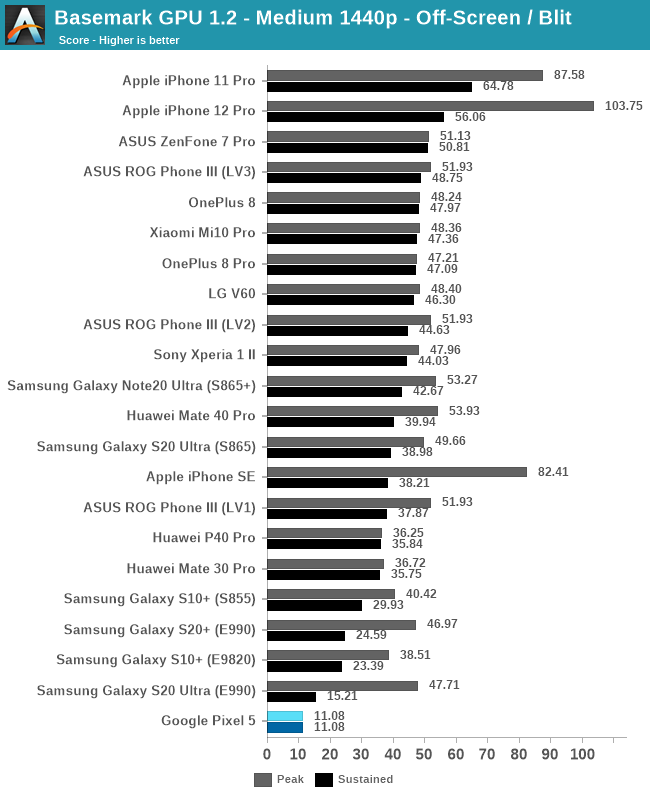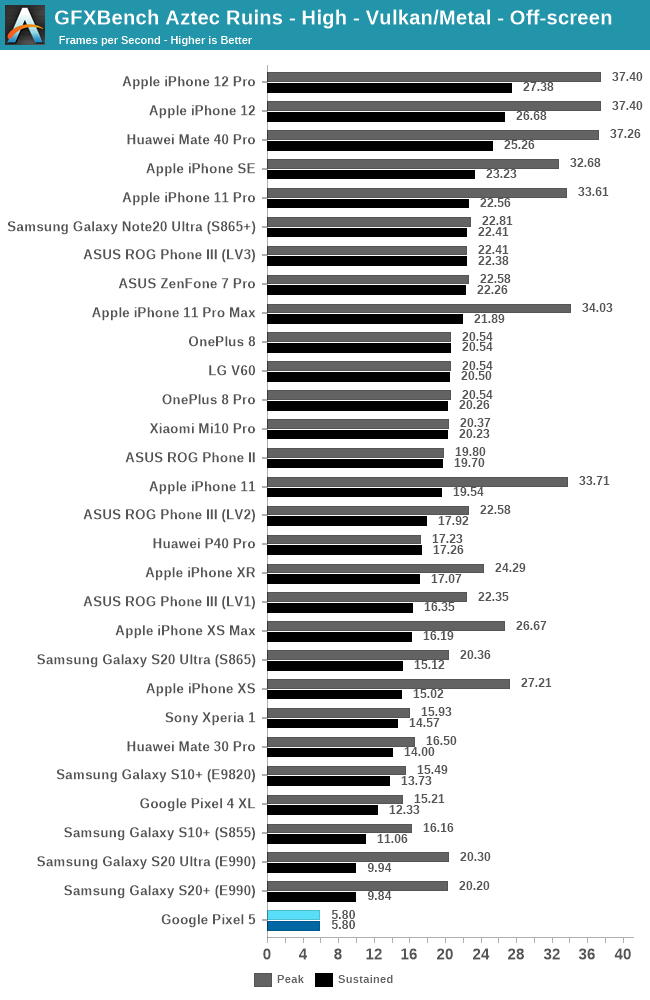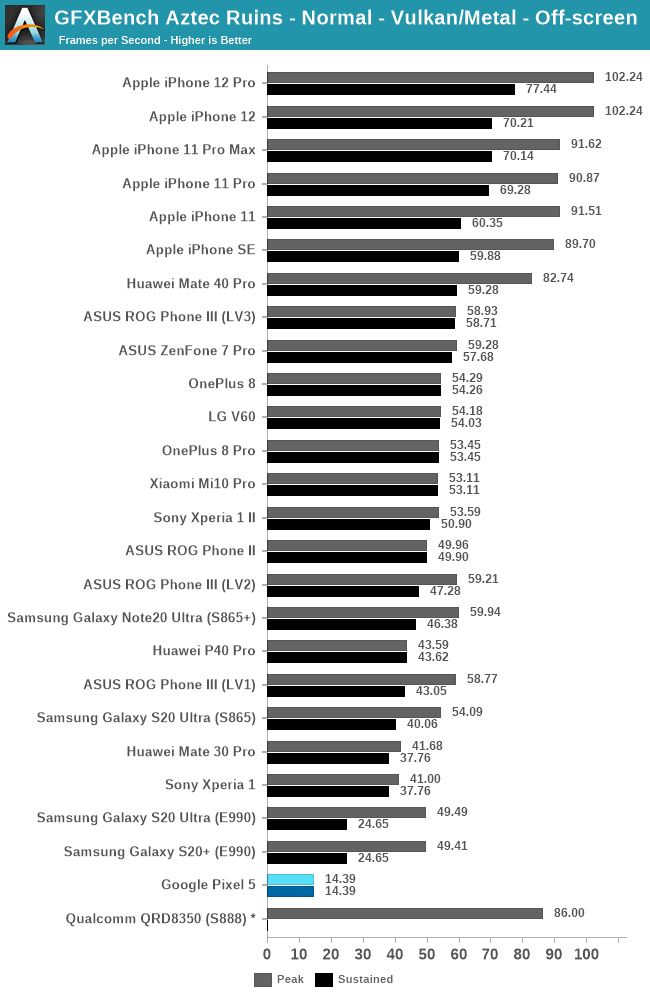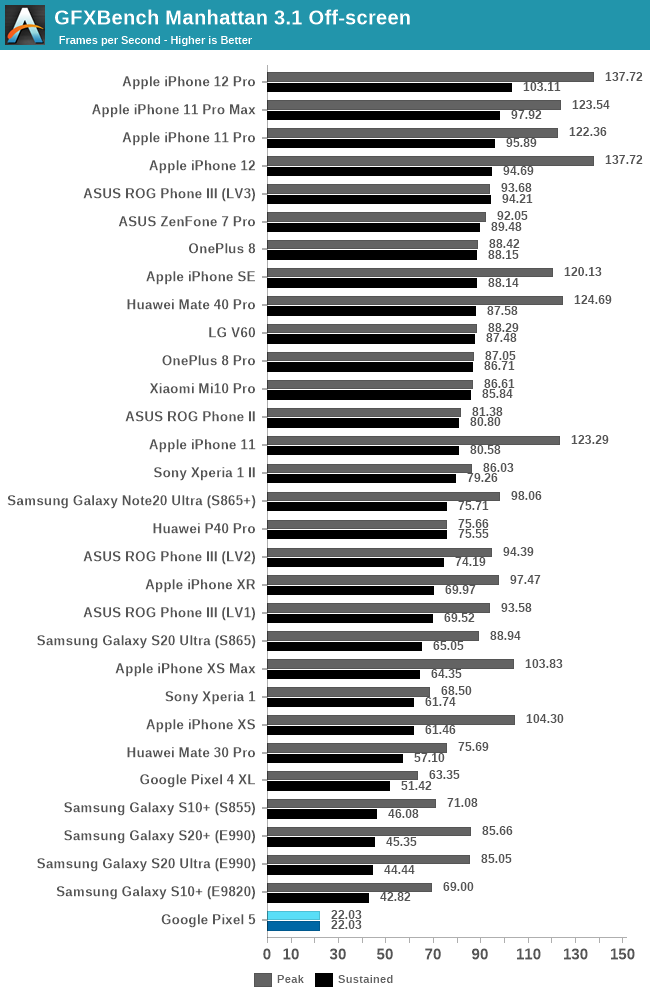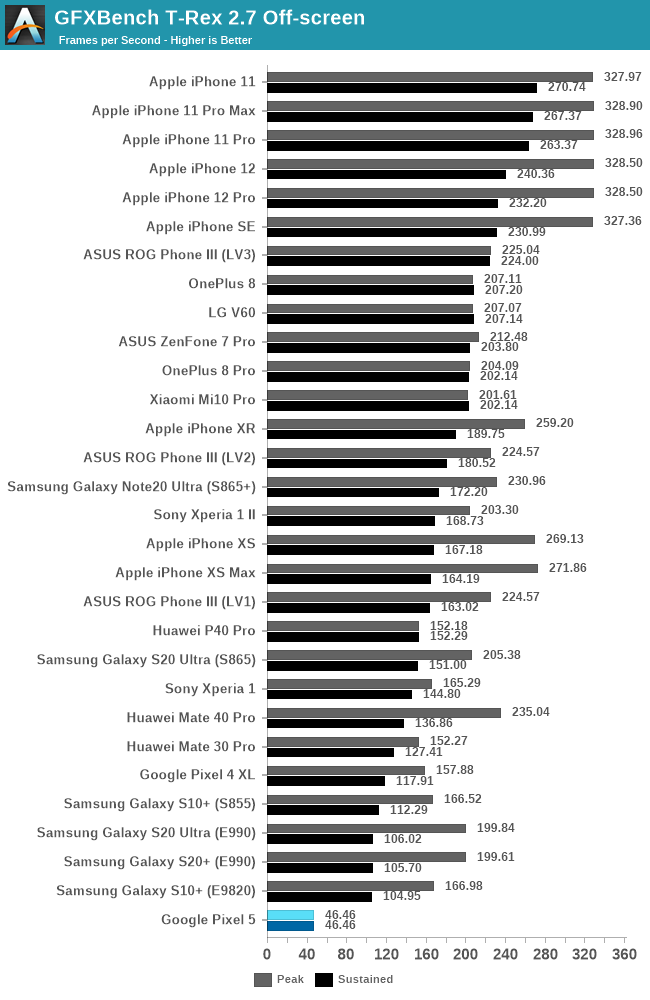 I'm not exactly sure what Google has done here to the Snapdragon 765, but something is definitely very different compared to other devices employing the same chipset. The Pixel 5 here posts significantly lower performance than a comparable LG Velvet or an OPPO Reno3 Pro 5G, with some of the scores even coming in at half performance. When I got the phone I initially thought this must be some firmware issue, but even now in January it's still the same.
Measuring power consumption of the phone, the SoC barely uses 1W of power under a 3D load (total device power minus idle), which is far less than what we saw of other Snapdragon 765 devices.
I have no idea as to why the Pixel 5 is set up this way, however the end result is that gaming performance is just horrible. If other Snapdragon 765 devices roughly matched the 845 in gaming, the Pixel 5 is only half of that. Playing a modern-AAA title like Genshin Impact on the phone is horrendous unless you set it to the lowest possible settings, and even then, it's not a good experience.
If you're looking for a decent gaming smartphone, the Pixel 5 is not it, and I recommend users to give it a wide berth.