Search and Cortana: Now just friends
Windows 10 has always included a search bar by default on the Windows 10 taskbar, but that search bar was tied into its Cortana virtual assistant. With Windows 10 May 2019 Update, Search and Cortana have officially split up, each getting their own location on the taskbar. You can of course customize that as well, and remove one or both if you'd like.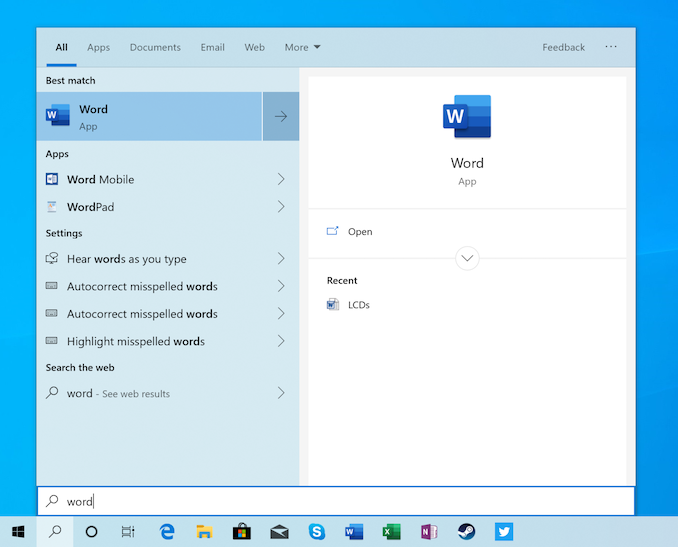 The new search has a landing page which quickly shows you recent files and top applications, so you can even use it as a condensed version of the Start Menu. Search has become an integral part of Windows since Windows Vista, when Microsoft started indexing applications and files for quick access by clicking Start and typing Notepad, as an example. The new Search offers more of that previous experience, while still offering web search for terms.
Cortana is still around, and is being integrated into Microsoft To-Do with this update. It seems like a more logical fit for it to be in a separate app than the default search, and it's doubtful most desktop users will be upset by this change.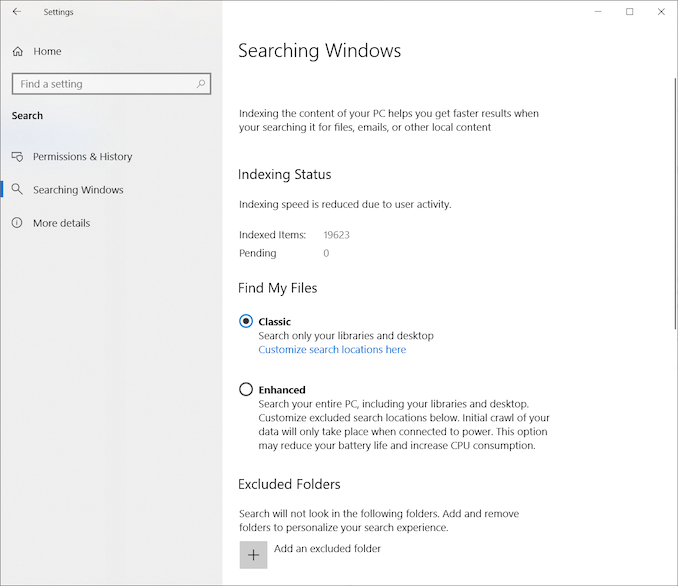 Search is also getting some a new settings page where you can see the current indexing status, as well as set up what folders you want to index, what folders you'd like to include, and more. This is part of Microsoft still trying to move the myriad of settings away from the older control panel style into the modern Windows 10 settings, where they work better with multiple input types. You can still access the old indexer options here as well, if you need to change something that you can't do in the modern settings yet.
Signing In: Now with less passwords
Passwords are evil, and passwords have been proven again and again to not be a great way to secure things, so it's great to see Microsoft offering a way to sign-in to Windows with a password-less account starting with the May 2019 update.
If you already have a Microsoft account, you can go to https://account.microsoft.com/account and sign in and then add your phone number to your account. If you don't have a Microsoft account, you can create a new one based on your phone number.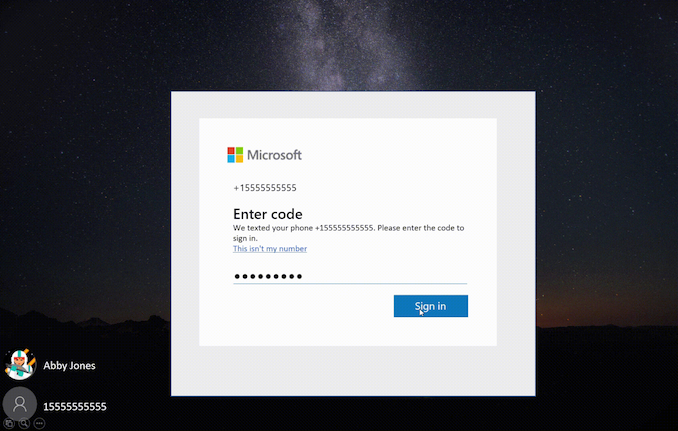 Once your phone number is added, you can select your phone number when logging in and you'll get a one-time SMS code on your phone which will let you log into the machine. Once logged in, you can set up Windows Hello with a PIN or PIN and facial recognition, and you'll never need to enter a password to log in.
The Sign-In screen has also gotten some Fluent Design added to it, with an acrylic effect added when going to log in to focus your attention on the login box itself. It looks great.