WRX80
In 2020, AMD released a new series of workstation-focused processors under its Threadripper umbrella, aptly named the Threadripper Pro series. These chips were essentially true workstation versions of AMD's EPYC server processors, offering the same massive core counts and high memory bandwidth as AMD's high-performance server platform. By introducing Threadripper Pro, AMD carved out an explicit processor family for high-performance workstations, a task that was previously awkwardly juggled by the older Threadripper and EPYC processors. Now, just under two years since the release of the original Threadripper 3000 Pro series, AMD is upgrading that lineup with the announcement of the new Threadripper Pro 5000 series. Based on AMD's Zen 3 architecture, the newest Threadripper Pro chips are designed to up the ante once more in...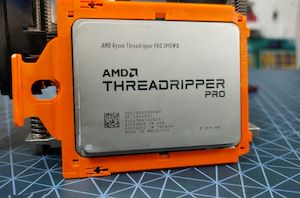 Today AMD is officially going to start offering its Ryzen Threadripper Pro processors at retail, effectively ending the exclusivity deal with Lenovo on the product line. To date, Lenovo...
29
by Dr. Ian Cutress on 3/2/2021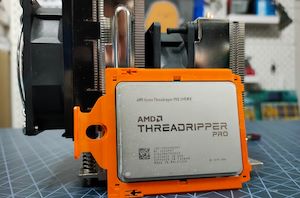 Knowing your market is a key fundamental of product planning, marketing, and distribution. There's no point creating a product with no market, or finding you have something amazing but...
125
by Dr. Ian Cutress on 2/9/2021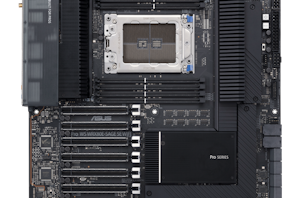 In the world of crazy motherboard names, I think ASUS might have won with this one. The new ASUS Pro WS WRX80E-SAGE SE WIFI is a motherboard built for...
34
by Dr. Ian Cutress on 1/22/2021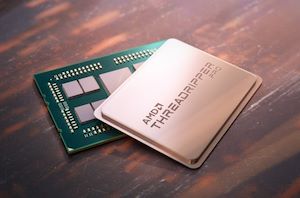 Stepping out of its supposed 'exclusivity deal' with Lenovo, who had the first rights to Threadripper Pro in the ThinkStation P620, motherboard vendors have started showing off some of...
27
by Gavin Bonshor on 1/12/2021