TEKQ
External SSDs with a Thunderbolt 3 interface are still the only option for users looking to get high-end performance in a bus-powered portable device. These SSDs have become possible due to the emergence of NVMe drives in the compact M.2 form-factor, which are fully capable of saturating the Thunderbolt 3 interface, never mind slower interfaces like 10Gbps USB 3.x. The TEKQ Rapide was one of the first Thunderbolt 3 external SSD that we reviewed. Since it was fairly easy to disassemble, we also presented some benchmarks of a DIY Thunderbolt 3 SSD using the TEKQ enclosure and a SanDisk Extreme Pro M.2 NVMe 3D SSD. Now, since we happen to have Western Digital's WD Black SN750 SSD in, we decided it would be interesting to...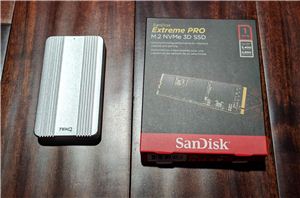 The emergence of NVMe SSDs in the compact M.2 form-factor, coupled with the rising popularity of Thunderbolt 3, has enabled a new class of portable high-performance flash storage devices...
14
by Ganesh T S on 7/10/2018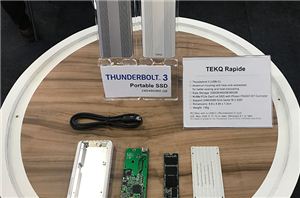 The Thunderbolt 3 technology has gained ground on the markets of premium as well as special-purpose hardware and is enjoying its dominance there. Yet when it comes to more...
2
by Anton Shilov on 6/5/2018