Portable SSDs
OWC has been a key player in the storage industry over the last few decades, particularly for Apple users. Their lineup of portable flash-based direct-attached storage devices has a great reputation in the market, thanks to their focus on performance consistency for professional workloads. The company is also known for being upfront about their products' capabilities under worst-case conditions. Recently, the company resurrected their OWC Envoy Pro Mini lineup - back in 2016, they had a USB 3.2 Gen 1 Type-A thumb drive with capacities of up to 240 GB under the tag. The new version is a complete redesign with USB 3.2 Gen 2 (10 Gbps) speeds and comes with both Type-A and Type-C interfaces in a sleek and compact thumb drive form...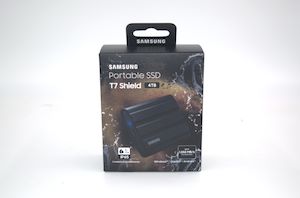 Samsung has been enjoying market success with their lineup of portable SSDs, starting with the T1 back in 2015. The company has been regularly updating their PSSD lineup with...
13
by Ganesh T S on 1/31/2023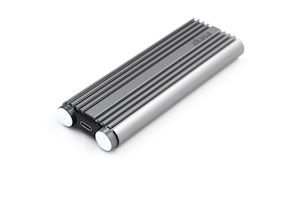 Storage bridges have become an ubiquitous part of today's computing ecosystems. The bridges may be external or internal, with the former ones enabling a range of direct-attached storage (DAS...
15
by Ganesh T S on 8/1/2022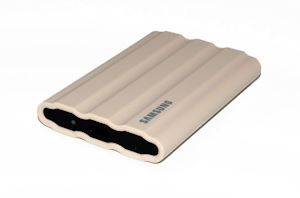 Samsung's lineup of portable SSDs has enjoyed tremendous success, starting with the T1 back in 2015. The company has been regularly updating their PSSD lineup with the evolution of...
11
by Ganesh T S on 7/20/2022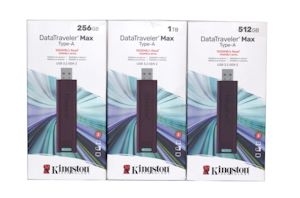 Kingston's new products in the portable flash-based external storage space have met with good market reception over the last year or so. Two products in particular - the Kingston...
17
by Ganesh T S on 7/11/2022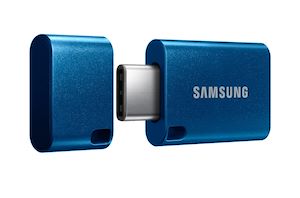 Portable SSDs have seen great demand over the last few years. Advancements in flash technology and controllers has resulted in compact drives delivering blistering speeds. These advancements have also...
20
by Ganesh T S on 7/6/2022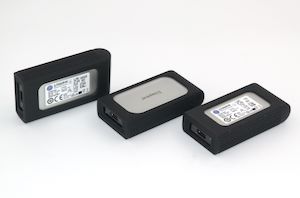 Flash-based portable drives have become popular fast storage options for both content creators and backups-seeking consumers. The advent of high-speed interfaces such as USB 3.2 Gen 2 (10 Gbps...
19
by Ganesh T S on 11/10/2021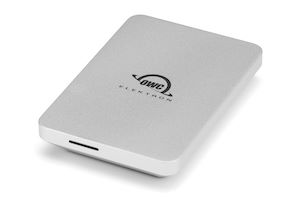 The market for portable SSDs has expanded significantly over the past few years. With USB 3.2 Gen 2 (10 Gbps) becoming the de-facto standard for USB ports even in...
2
by Ganesh T S on 10/29/2021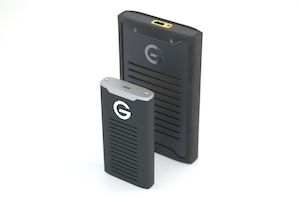 Western Digital introduced the SanDisk Professional branding in May 2021 for its G-Technology products targeting the content-capture market. The company has taken the opportunity to update some of the...
6
by Ganesh T S on 10/12/2021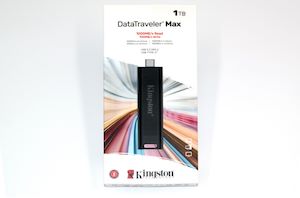 Rapid advancements in flash technology and continued improvements in high-speed interfaces have driven the growth of small, bus-powered portable SSDs. Kingston introduced the DataTraveler Max in August 2021 as...
12
by Ganesh T S on 9/30/2021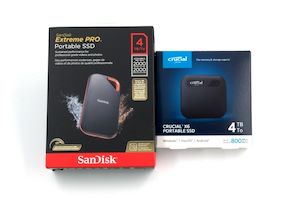 The portable SSD market has been steadily expanding thanks to the increasing digital footprint of consumers. Technological advancements such as 3D NAND with high layer counts and the emergence...
20
by Ganesh T S on 8/18/2021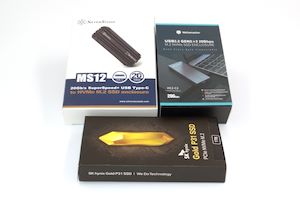 Late last year, we took stock of the the state of the USB 3.2 Gen 2x2 ecosystem. It was not a rosy outlook at that time. But since then...
21
by Ganesh T S on 8/12/2021