Notebooks
At the all-digital CES 2021 event, ASUS has unveiled a brand new convertible 14" gaming laptop, the ROG Flow X13. The Flow X13 can harness the power of AMD's Ryzen 9 5980HS mobile processor, with an NVIDIA GeForce GTX 1650 graphics card, with a flippable 360° touch screen. The ASUS ROG Flow X13 represents an interesting segue into the gaming capable convertible space. Some of its most notable design aspects revolve around the 13.4" display, which has a 16:10 aspect ratio, with support for both touch and stylus input. The screen is coated with robust Corning Gorilla Glass, supports adaptive sync, and includes Pantone color validation. In terms of specification, the panel will be available with either 1080p 120 Hz or at 4K. One of the...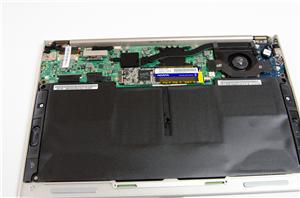 Since it is a new product line for ASUS we were eager to get a look inside the 11-inch Zenbook as we progressed through our review process. Similar to...
22
by Anand Lal Shimpi on 10/18/2011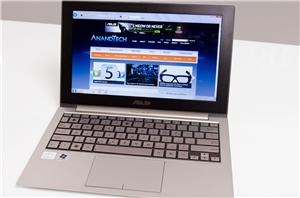 FedEx dropped off our first Ultrabook this morning: the beautiful 11.6-inch ASUS Zenbook UX21E-DH71. We just got the first battery life results out of the machine and, as expected...
23
by Anand Lal Shimpi on 10/18/2011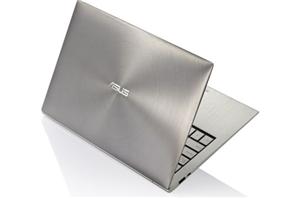 ASUS just announced its first line of Ultrabook PCs under the new Zenbook brand at a press event in NYC. There are a total of five models in the...
51
by Anand Lal Shimpi on 10/11/2011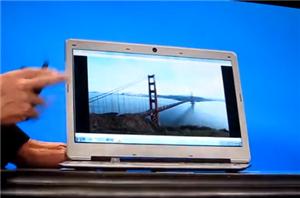 Ultrabooks are a three year play for the industry and it's clear that software & features are going to be a major part of the evolution. Intel showed off...
2
by Anand Lal Shimpi on 9/14/2011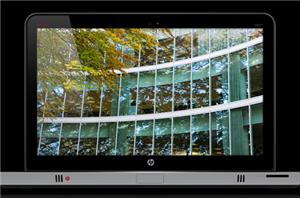 Alongside the announcement that it would cease operations on webOS hardware and evaluate its options for webOS software, today HP also revealed that it's considering a full/partial spinoff or...
9
by Anand Lal Shimpi on 8/18/2011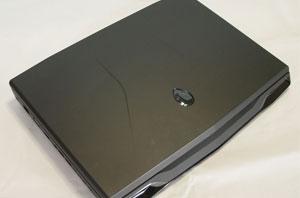 We've had our hands on quite a few gaming notebooks here, but most of the time they're Clevo-based machines. These aren't necessarily bad notebooks; they're fast, typically have good...
84
by Dustin Sklavos on 6/20/2011