IronWolf Pro
Coinciding with the 2023 NAB Show starting this weekend, Seagate has come out with a couple of announcements today. The new hardware introduction is the updated flagship capacity option for the IronWolf Pro HDD lineup targeting the SMB / SME NAS market. The lineup's new 22TB option now matches the highest capacity offered in the WD Red Pro line launched in July 2022. Interestingly, this announcement comes in advance of the retail launch of the corresponding Exos X22 line (which, according to Seagate's investor filings, is already in deployment in datacenters). Seagate also providing technical details in addition to announcing retail availability of the new ST22000NT001 model. This is a 10-disk / 20-head configuration with conventional magnetic recording (CMR). The drive has a 3.5" form-factor...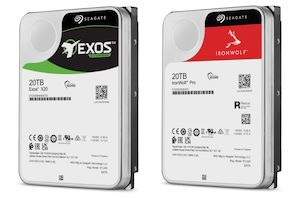 Seagate has updated their flagship capacity options for the retail HDD market with the availability announcement for two new hard drives today - the Exos X20 and IronWolf Pro...
10
by Ganesh T S on 12/2/2021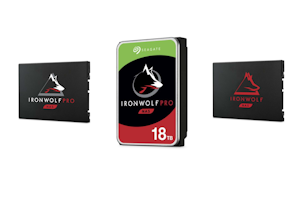 Seagate is introducing new flagships in their IronWolf lineup today on two fronts - the SMB/SME-focused IronWolf Pro, and the SATA SSDs line. On the HDD front, we have...
14
by Ganesh T S on 9/1/2020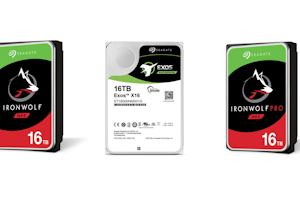 Seagate is launching their 16 TB CMR (conventional magnetic recording) helium drives today under two product lines - the Exos X for datacenter usage, and the IronWolf / IronWolf...
37
by Ganesh T S on 6/4/2019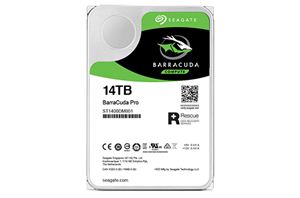 Seagate on Monday introduced a portfolio of consumer-oriented 14 TB hard drives. The new HDDs belong to the BarraCuda Pro, SkyHawk, IronWolf Pro, and IronWolf series, and rely on...
10
by Anton Shilov on 9/11/2018