Ampere
The original Razer Blade tested the laptop waters for a company more known for gaming peripherals such as keyboards and mice, but the Blade lineup has transformed into a complete gaming laptop suite. Today we are taking a look at our first Razer Blade laptop in a couple of generations, and for 2021, Razer has refreshed with the latest NVIDIA Ampere-based laptop GPUs which should bring about a nice bump in performance at all resolutions.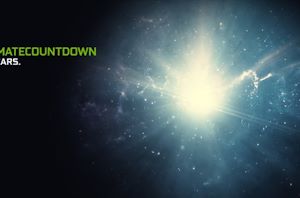 Update 8/11: A day later, NVIDIA has published a bit more information, clarifying their product teasing and announcement plans. It looks like NVIDIA's Twitter feed jumped the gun a...
49
by Ryan Smith on 8/11/2020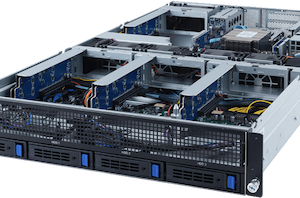 As we wait for the big server juggernaut to support PCIe 4.0, a number of OEMs are busy creating AMD EPYC versions to fill that demand for high-speed connectivity...
14
by Dr. Ian Cutress on 8/6/2020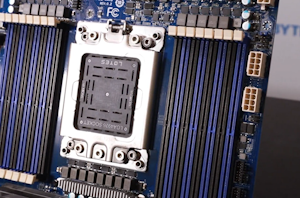 With the news of Apple moving to Arm SoCs replacing Intel in a few key products, and the success of the new Graviton2 SoC in Amazon's Web Services, the...
11
by Dr. Ian Cutress on 8/3/2020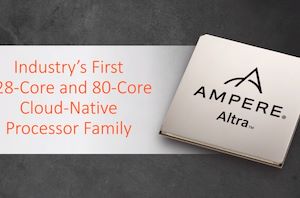 With the advent of higher performance Arm based cloud computing, a lot of focus is being put on what the various competitors can do in this space. We've covered...
19
by Dr. Ian Cutress on 6/23/2020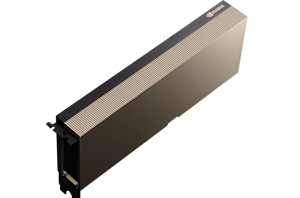 With the launch of their Ampere architecture and new A100 accelerator barely a month behind them, NVIDIA this morning is announcing the PCIe version of their accelerator as part...
30
by Ryan Smith on 6/22/2020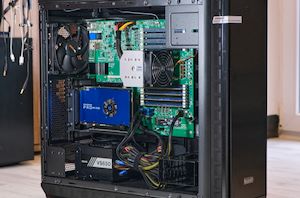 Arm desktop systems are quite a rarity. In fact, it's quite an issue for the general Arm software ecosystem in terms of having appropriate hardware for developers to actually...
38
by Andrei Frumusanu on 5/22/2020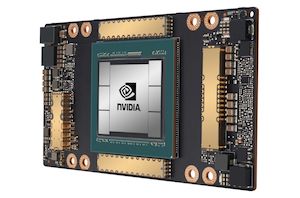 While NVIDIA's usual presentation efforts for the year were dashed by the current coronavirus outbreak, the company's march towards developing and releasing newer products has continued unabated. To that...
128
by Ryan Smith on 5/14/2020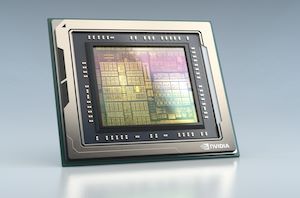 Nvidia's Orin SoC chipset had been on Nvidia's roadmaps for over 2 years now, and last December we got the first new details of the new automotive oriented silicon...
37
by Andrei Frumusanu on 5/14/2020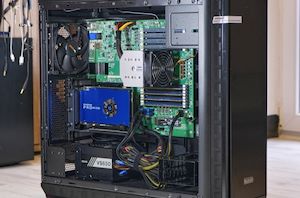 One of the key elements I've always found frustrating with basic software development is that it can often be quite difficult to actually get the hardware in hand you...
39
by Dr. Ian Cutress on 4/22/2020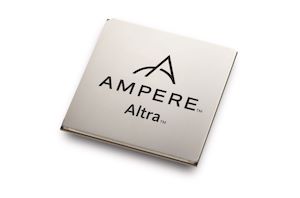 Several years ago, at a local event detailing a new Arm microarchitecture core, I recall a conversation I had with a number of executives at the time: the goal...
69
by Dr. Ian Cutress on 3/3/2020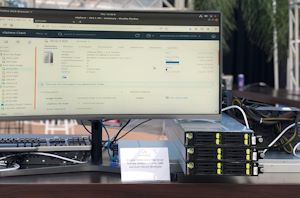 The drive to putting Arm into the server space has had its ups and downs. We've seen the likes of Applied Micro/Ampere, Broadcom/Cavium/Marvell, Qualcomm, Huawei, Fujitsu, Annapurna/Amazon, and even...
55
by Dr. Ian Cutress on 12/23/2019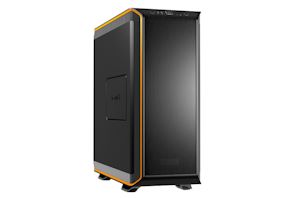 One of the critical elements to all these new server-class Arm processors is availability. We are not yet at the point where these chips are freely sold on the...
19
by Dr. Ian Cutress on 12/6/2019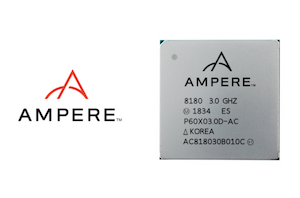 The pipeline for Arm based server products has a few companies fighting for as much of the market as they can get – the server market is a big...
12
by Ian Cutress on 4/15/2019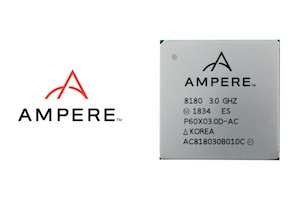 One of the companies working to put Arm processors into the cloud is Ampere, and the proliferation of Arm in the cloud is continuing to grow. Cloud company Packet...
16
by Ian Cutress on 3/29/2019