Application and Futuremark Performance
What we're essentially trying to gauge here is how an Ivy Bridge processor with reduced overclocking headroom compares to a Sandy Bridge chip with lower IPC and higher clocks. In the process, we can also see how both of them compare to chips with lower IPC and extra cores (specifically Gulftown and Sandy Bridge-E).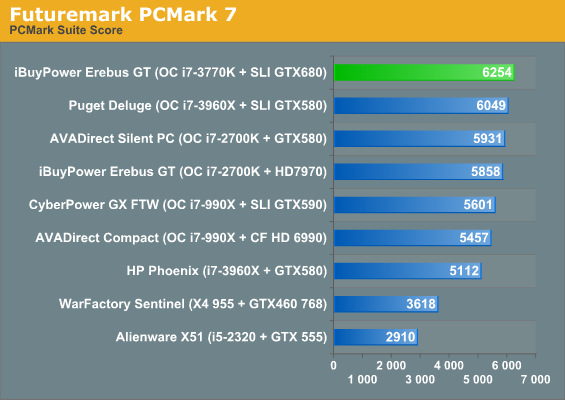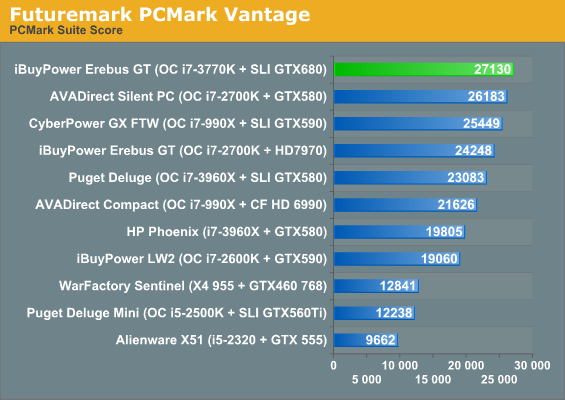 Out of the gate the PCMarks are both responding well, but I suspect that may also be due to the Intel SSD employed in this Erebus GT. It may still be using SandForce's controller, but it's Intel's firmware. Whatever the case, for general use the new Erebus GT screams through PCMarks, delivering a 7% increase in PCMark 7 and 12% in Vantage compared to the previous model.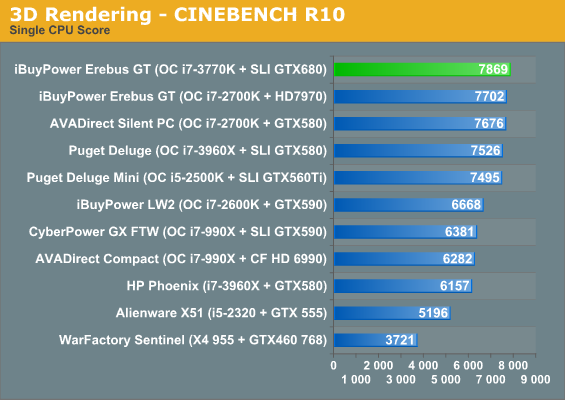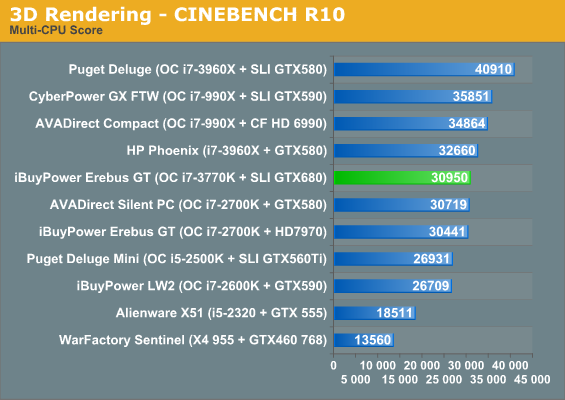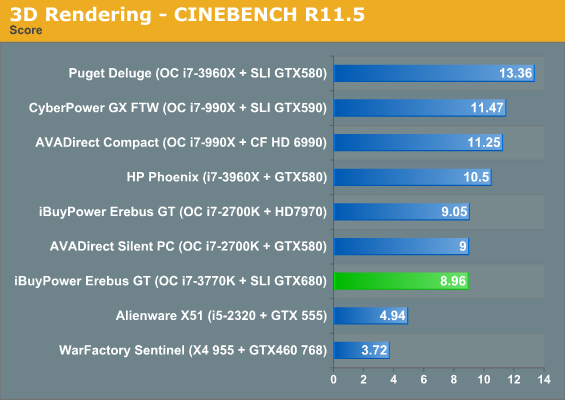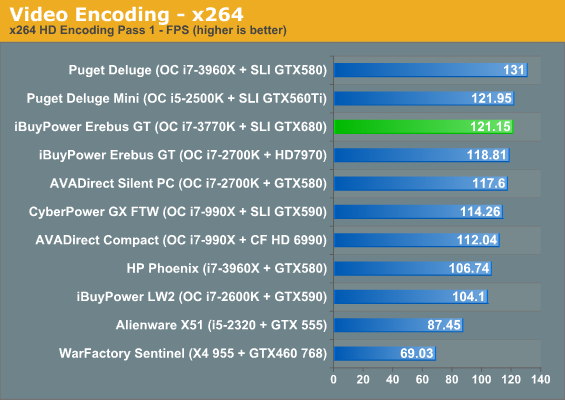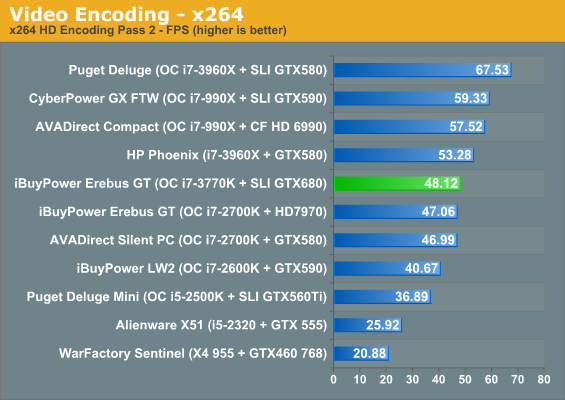 Looking at the CPU-dependent benchmarks may or may not be troubling, depending on your perspective. From the looks of things, Ivy Bridge's improved IPC is almost entirely mitigated by its reduced overclocking headroom. The IVB Erebus GT is a scant 2% faster in most of our CPU tests, with the SNB variant actually taking a slight 1% lead in Cinebench 11.5. What's interesting is that on the CPU side, even overclocking and increased IPC still doesn't bridge the gap between Intel's quad cores and their hexacores; the i7-990X still runs wild in any task that can take advantage of the extra cores.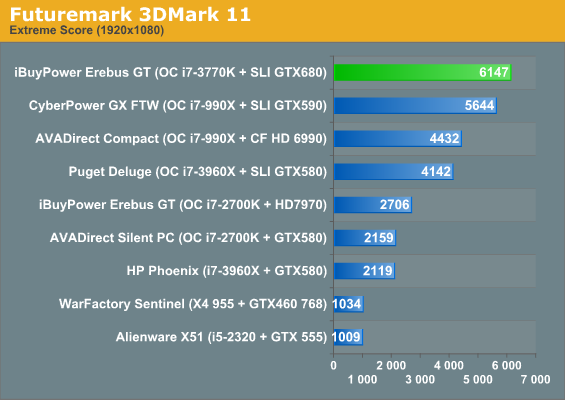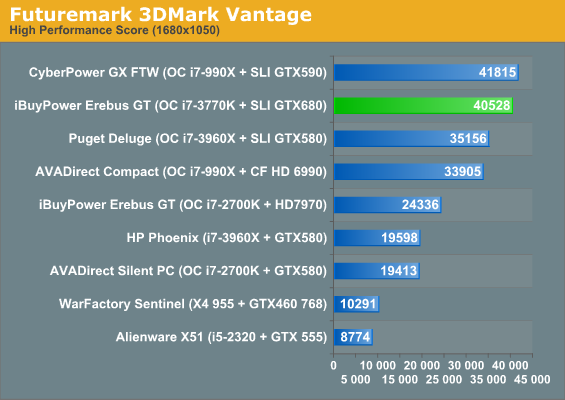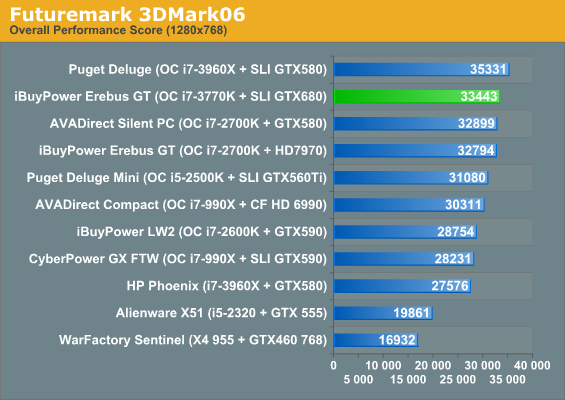 What can we take away from the 3DMark results? 3DMark06 is always going to be CPU-limited (and probably should be deprecated at this point), but in 3DMark Vantage's older workload we see a pair of GTX 680s essentially equaling the performance of two GTX 590s. That's two current generation GPUs hitting stride with four of last generation's. When you get to 3DMark11, the GTX 680s just run away with it. This is important, remember it, because it's going to come up again when we get to power consumption.